French wine a Chinese entree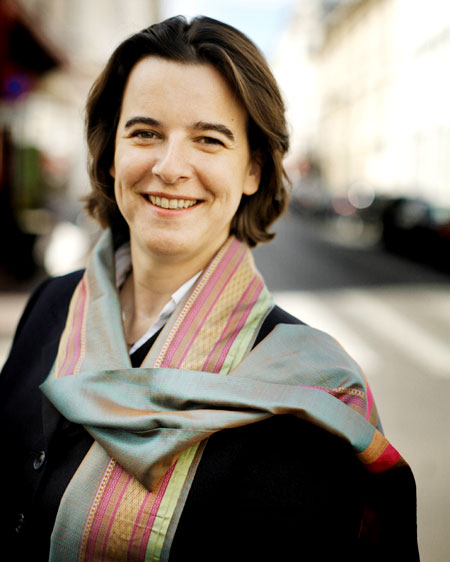 Cecile Bassot promotes French products and says Chinese are able to quickly assimilate foreign ideas and products. Provided to China Daily
Chinese people's understanding of French products has grown over the years, to the point where they know the country offers more than just red wine, snails and foie gras, says Cecile Bassot, managing director of Sopexa.
"When I first arrived in 1997, Chinese consumers could only understand and accept red wine," says Bassot. "But now they have learned about white and rose wines and recognize the differences between the wine regions."
Bassot has visited China more than 20 times and since 2009, she has helmed Sopexa, a company promoting Gallic food, wine and lifestyle.
Recently, Bassot attended a grand tasting of Union des Grands Crus de Bordeaux in Beijing to organize a training course for Chinese wine educators. The aim here is to coach locals about French wine and it is one of about 2,000 promotional activities held annually by Sopexa.
Bassot thinks China is among the countries that are able to quickly assimilate foreign ideas and products.
"Chinese customers have a wish to discover new things. They have a gift of understanding foreign products, especially French wine."
The 46-year-old believes China and France are similar in that they have a rich culinary tradition and this is the basis for mutual understanding.