Egg style
Eggs – those delicious and nutritious white and golden balls – hold precious memories of my childhood. They were the only protein available in the kitchens of the common folk, just a generation before mine. I remember how reverently my father would consume an egg around our table.
Especially after childbirth, women were encouraged to eat eggs to help them recover. The number of eggs the woman consumed showed the wealth of her family, and how well (or poorly) the woman was treated by her mother-in-law.
Nowadays, egg is a common food staple. Eggs are rich in vitamins, minerals and protein.
There are many ways to cook eggs. They can be steamed, fried or boiled, alone or with other ingredients. I will show you some interesting ways to cook with eggs. I have tried all these recipes personally.
1. Rice Fried with Egg Rolls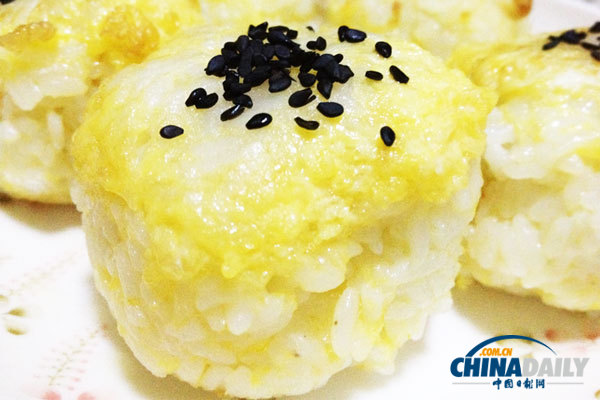 Ingredients:
Rice, egg, salt, cooking oil, sesame
Procedures:
1. Cook some rice in advance and wait for it to cool.
2. Then roll the cooked rice into small balls. If it is too sticky, dip your fingers in some water.
3. Break an egg into a small bowl and lightly whisk it, then add some salt.
4. Put the rice balls into the egg liquid, coating all over.
5. Put some oil into the pan, and fry the prepared rice balls. Remember to turn over the balls, so that they will be fried evenly.