Exotic E&O culinary journeys on track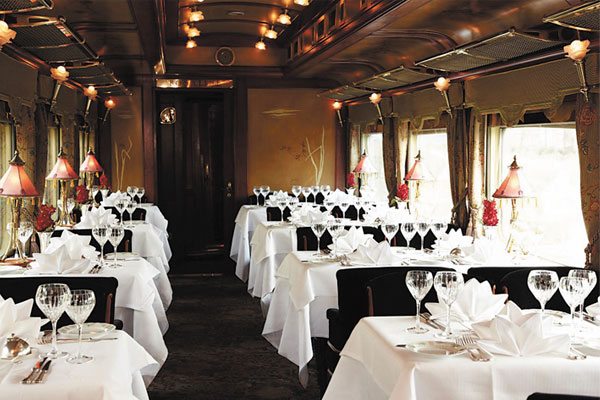 [Photo/China Daily]
The height of luxury is when you indulge in some old-fashioned travel while enjoying some thoroughly modern culinary experiences.
In Asia, you can only do that when you take the classic Eastern & Oriental Express that runs between Singapore and Bangkok. The train passes through three countries, all known for their excellent cuisines - a fact that has inspired E&O executive chef Yannis Martineau and his "Brigade de Cuisine".
Martineau and his team are based onboard and his ambition is to mirror the journey through his menus. He has plenty of experience catering to this class of privileged train travelers, having worked on the legendary Venice Simplon-Orient-Express train.
The dining experience is heightened by the beautiful restaurant cars: Adisorn, Malaya and Rosaline - decorated with wall panels of skillfully engraved marquetry, elm panels, light wood design inlays, rosewood and decorative lacquered panels hand painted with delicate flowers.
For an authentic dining ambience, distinctive chinaware, silver and fine crystals are used.
To know more about the train itineraries and the culinary treats, contact Orient-Express Reservations team on 65-6260-9495 or go online at www.orient-express.com.