Rare jade and agate now on show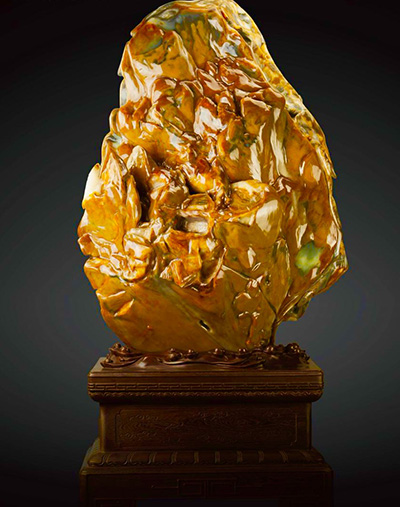 [Photo by Jiang Dong/China Daily]
A collection of rare jade and agate is on show at the 2017 International Jewelry Exhibition in Beijing through Nov 13.
The Shanghai Huanglong Jade Museum has brought its best collection, including a yellow jade piece one meter high and weighing 400 kilograms.
Yellow jade refers to yellow nephrite and is one of the rarest types of jade. The yellow color is caused by ions entering the jade's crystal lattice.