High-quality rubies on display at Caibai Jewelry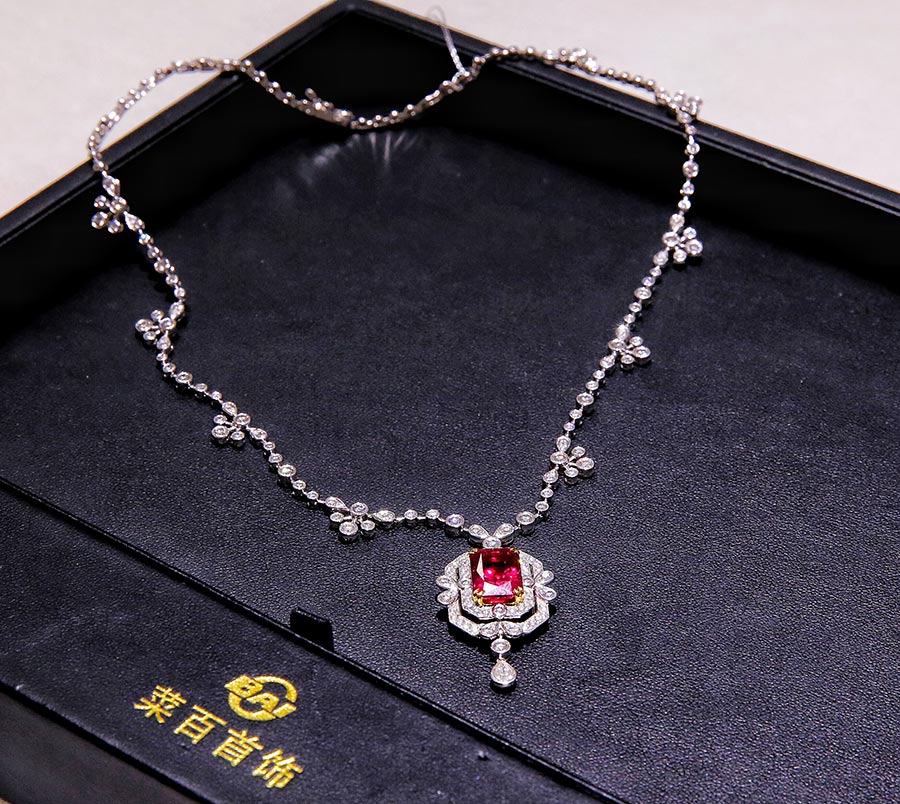 A 7.18 carats ruby necklace, worth 5.48 million yuan ($858,000). [Photo by Jiang Dong/China Daily]
A collection of 1,000 high-quality rubies are on display at Caibai Jewelry Store until July 31. Each piece weights over 1 carat. The largest one weighs 7.18 carats.
The store invites jewelry experts to share their knowledge of the gems every weekend. VIP customers are welcome to view the collection in a private lounge.
Ruby is a pink to blood-red colored gemstone. Its quality is determined by its color, cut and clarity, along with carat weight.