Tattoos make a mark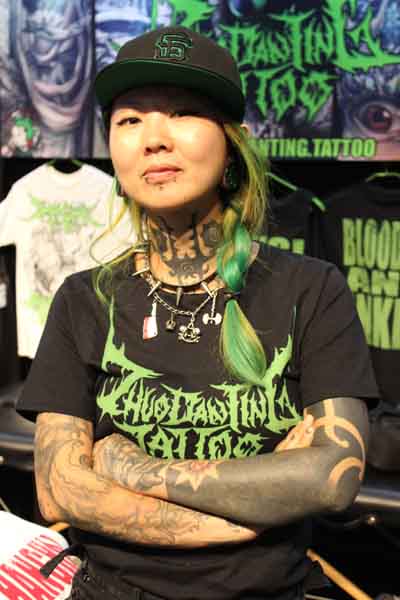 Zhuo Danting, founder of Shanghai Tattoo studio. [Photo by DOMINIC MORGAN/CHINA DAILY]
In the past, most Chinese parents assumed that a tattoo would seriously harm their child's career prospects due to the connotations with delinquency and criminality.
Yet on Sept 3, many people had even brought their children along to the expo.
Zuo Hong, a real estate manager, happily discussed his ambitions to send his son, Christian, to study in the United Kingdom while the 8-year-old practiced drawing a crucifix design in the expo's tattoo school.
"When he grows up, he can choose his own lifestyle," says Zuo.
Spancer Zhang, a 26-year-old tattoo artist at the Tien Tattoo studio in Tianjin, says that her parents had been similarly relaxed when she told them about her new career 18 months ago.
"They've been very supportive," she says.
Zhuo Danting, owner of the renowned Shanghai Tattoo studio, says that she had noticed a huge shift in her customers' attitudes since she began her career.