Yang wows with out-of-this-world collection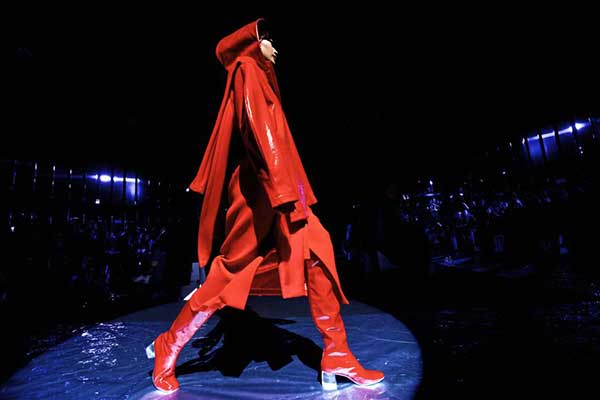 Chinese designer Anna Yang's creations, which are "an ode to aliens", debut during Milan's Fashion Week on Wednesday.[Photo/Xinhua]
MILAN - Aliens landed at Milan's fashion week on Wednesday with Annakiki by Chinese designer Anna Yang, who debuted in the Italian city with an out-of-this-world collection.
Chinese designers are making serious headway in Milan, which is hosting newcomers, including Chen Xuzhi, who will show in Giorgio Armani's theater later in the week, and the baby-faced Angel Chen.
Yang, born into a tailor's family, was gripped by the fashion virus at age 8 and studied in South Korea and France before establishing her own label in 2012 and exhibiting at the London and Paris fashion weeks in 2014 and 2015.
Her latest creations, Yang says, are "an ode to aliens" and inspired by a documentary on the "discovery" of extraterrestrials in New Mexico in 1947, where pieces of aluminum foil were found.
"Maybe those aluminum pieces were aliens' clothes or part of their skin?" she says in the notes for the show.
So, she re-created the ETs: models sashayed down the runway wearing metallic-coated outfits with black patent leather boots, blood-red shiny skirts or grey metallic leggings.
The 1980s shoulder pads are back but wider and higher than ever and ending in sleeves so long they trail like tentacles.
Hands not lost in the long dangling tubes are kept snug in purple fur gloves.