Finding fashion online as retailers seek new sales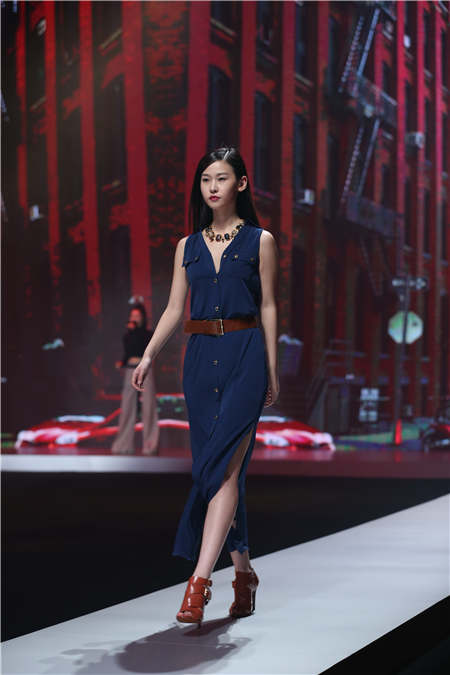 A model wears a design available on Mei.com during a runway show.
"Unlike physical outlets, flash sales protect the brands' image to a large extent. They also provide customers with the option to buy luxury products at an affordable price."
The website is also developing a magazine on new trends and iconic products.
As Thibault Villet, the CEO and founder of Mei.com, says: "Our aim is to be the No 1 luxury platform in China."
Explaining his vision, he says: "What is exciting about doing e-commerce in China is that the ecosystem is changing all the time and we have to stay focused on innovation ... Three years ago, we were doing less than 20 percent of our business through mobile, but last month it was 80 percent. The customer experience is changing."
Chinese customers are also evolving rapidly, according to surveys done by Mei.com.
"Three years ago, they wanted more classic brands. But for the last year and a half, there is a very strong shift toward designer brands. The customers are physically and digitally traveling around the world so they are more informed and aware of global trends," says Villet.
Referring to the recent slowing of the market in China, Edoardo Tocco, regional director of Tod's China, one of Mei.com's brand partners, says the country is still a great consumer market.
"The main thing is to find the right key to open the right door. The consumers are there and they are waiting for you," he says.
"The business model for retailers is to develop a multi-channel strategy. And e-commerce is becoming one of the most important channels."
Contact the writer at sunyuanqing@chinadaily.com.cn