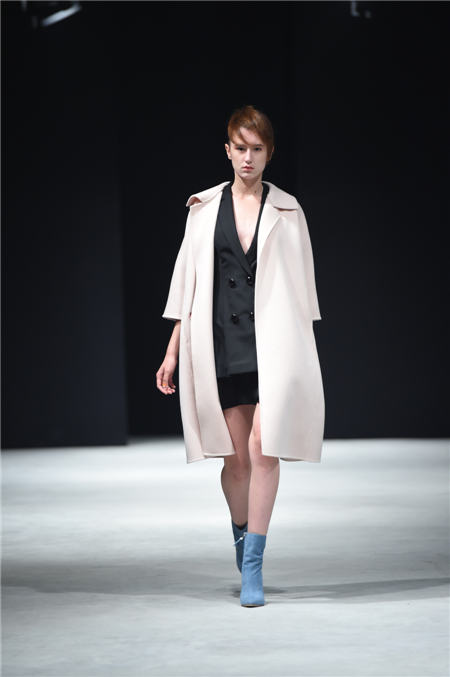 A model shows off Wen Haotian's 2015 autumn/winter collection, themed "A lifetime beauty".
Meanwhile, his style, heavily influenced by the French couture houses, has evolved to be more original and modern.
What really helped push him into the limelight was his work as costume designer for the Tiny Times sequels, one of the most commercially successful movie series in China. He also joined The Goddess' New Dress, a reality show that has designers and celebrities working together on new collections that are auctioned by different brands.
However, Wen's ambition goes beyond being a good designer. His main line offers made-to-measure service to individual clients. It also works with multibrand fashion store D2C. He plans to open freestanding stores in second-tier cities like Chengdu next year.
He now has a less-expensive and more youthful second line, Chez Haotian, that sells on Tmall.com, an online marketplace. He runs a fashion academy that trains young professionals. At the same time, his manufacturing department is working with other young designers to help them.
"It's not just about designing clothes and selling them. I want to create something new."