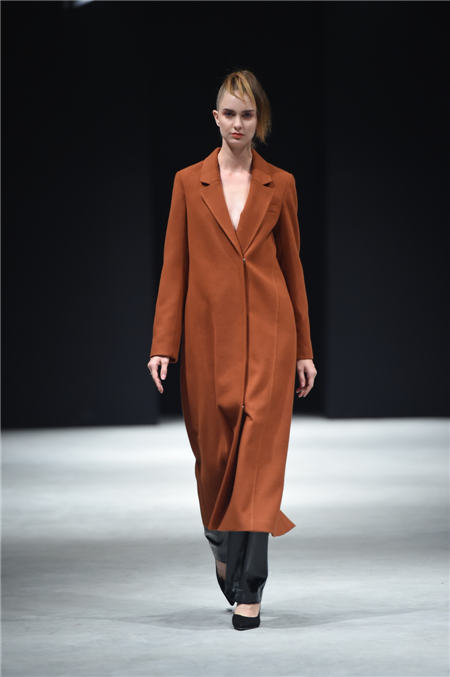 A model shows off Wen Haotian's 2015 autumn/winter collection, themed "A lifetime beauty".
Wen's first fashion encounters came when he accompanied his mother to boutiques and helped her shop. At 16, he came to Beijing to learn painting and hear about fashion design for the first time. A year later, he went to Guangzhou to study French. At 18, he moved to Paris to study fashion design at Studio Bercot and later Istituto Marangoni. In 2011, aged 19, he registered his namesake brand in France and presented his first collection.
"I felt I had figured out what style I want and how I could realize it," Wen says. "I'm a doer. I'm not afraid to try to correct myself. I don't want to live in plans and imagination. Besides, I love the freedom of creating something by myself."
Wen returned to Beijing in 2013 as he saw the huge opportunity for wearable and chic womenswear brands targeted at women over 30.
Wen, who says he is not very sociable, has been accepted by the fashion circle in just two years. His secret?
"Just be yourself. And be a good person. I don't change myself for anybody. If I do, it's tiring and won't last."