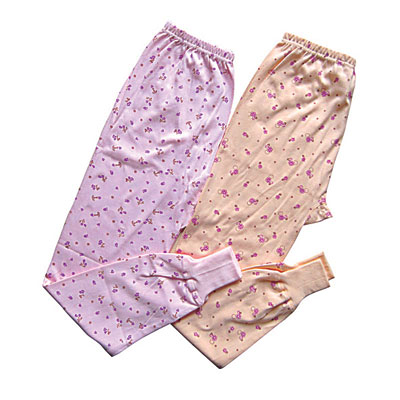 A short story of the mianmaoku
In the time before heating and air-conditioners, there was one secret weapon Chinese people had to fight the cold weather - mianmaoku, cotton trousers.
The actual name varies from place to place. Northern Chinese prefer to call them qiuku—autumn pants; while in southern areas they are referred as mianmaoku.
Modern mianmaoku was originated in North America and was developed by a Canadian named Frank Stanfield.
It was a perfect choice to wear during winter days in the 1940s and 1950s.
The development of heating systems in Europe and the United States made the long underwear no longer a winter necessity.
But the separated underwear continued to be a popular winter garment in China, and it became more stylish and fashionable over time.
However, this clothing item which was once so common in China in winter is now being worn less, as new products and heating products enter the market, and in time, it may disappear altogether.
Related:
Cheongsam party held in Chongqing