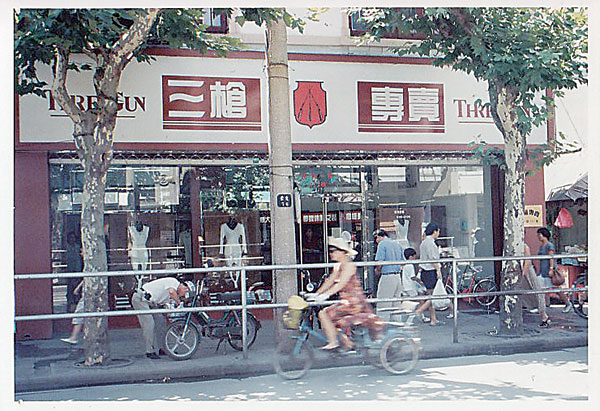 Three guns: The iconic clothing brand started by Gan Tinghui now makes many clothes for Disney. Photos provided to Shanghai Star
High-end market
In December 2005, Three Guns was authorized by Walt Disney to manufacture its babies', chindrens' and teenagers' underclothes. Four years later, the authorization was expanded to young adults underwear, for people aged between 14 and 30.
In the last decade, sales revenue of Disney branded underwear surged from 5 million yuan to 100 million yuan in 2014, and a growing number of Disney cartoon images were granted to Three Guns. The 87-year-old company has been regenerated by its cooperation with Disney.
Encouraged by its successful collaboration with the United States brand, Three Guns signed a strategic cooperation agreement with Italian clothing brand Navigare. According to their agreement, Three Guns is authorized to produce and retail adults' and children's underwear in the Chinese mainland.
The high-end brand and its products are expected to be available in 2015, and Three Guns plans to produce several million yuan worth of products in its first year, according to Feng Xia from the Three Guns Group.
To date, the group is operating nearly 900 stores and 4,000 retail outlets across the nation. Apart from its self-branded Three Guns products, it also produces Juhua (chrysanthemum) and Goose brands for wholesale and low-end markets.