Preowned luxury ranks equally valuable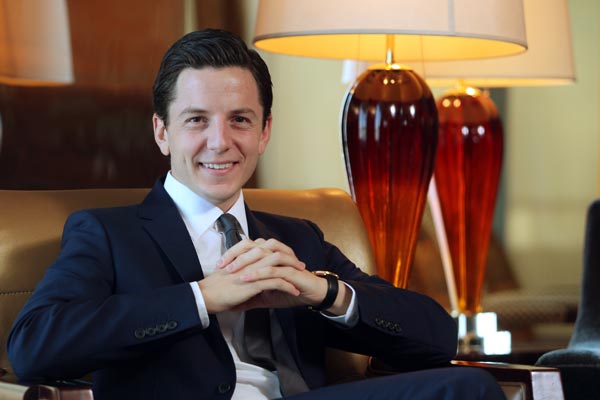 Matt Rubinger has made not only a career but a name for himself by trading in quality secondhand bags. His first major initiative at the Christie's is a handbags and accessories auction on Nov 24 in Hong Kong. The bags (pictured) are among entries at the upcoming auction. Photo provided to China Daily
The new section is expected to take advantage of the momentum Christie's has seen in other categories such as timepieces, wines and jewelry in Asia in recent years, he tells China Daily.
In addition, the handbag category, with entry prices of around HK$10,000, is expected to draw new and young clients.
"Oftentimes, when people think about major auction houses like Christie's, they think they will be spending a million dollars just to walk in the door. They don't realize that there are really a lot of categories. Handbags is one that can get people to come in and try us out a little bit."
Rubinger started trading handbags online in high school. He taught himself the authentication of bags, and gradually developed a clientele. The values he learned at the beginning-knowing what the clients want and ensuring the authenticity of the products-have been a guiding light for him since, he says.
"At the beginning, it really wasn't about the money that much. It was fun to make money, but I really was doing it because it was fun to learn about the pieces and talk to clients about what they wanted to buy and why they wanted to sell."
Rubinger majored in European History at Vanderbilt University in Nashville, Tennessee, which he chose because of his love of travel and desire to learn the background of European luxury brands. While in college, he took one semester off to launch a handbag category for Portero.com, an online retailer of preowned luxury goods.
"I decided that it was an opportunity I couldn't pass up ... That was a very hard decision. At this point I am confident I made the right decision because it was what led me directly to being here."
Right out of college, he was hired for a six-figure salary by Heritage Auctions, the world's largest collectibles auctioneer, to launch and head its luxury accessories division in New York, according to a report in Forbes. Rubinger was on the magazine's "30 under 30" list for marketing and advertising in 2014.