Finding new magic in lv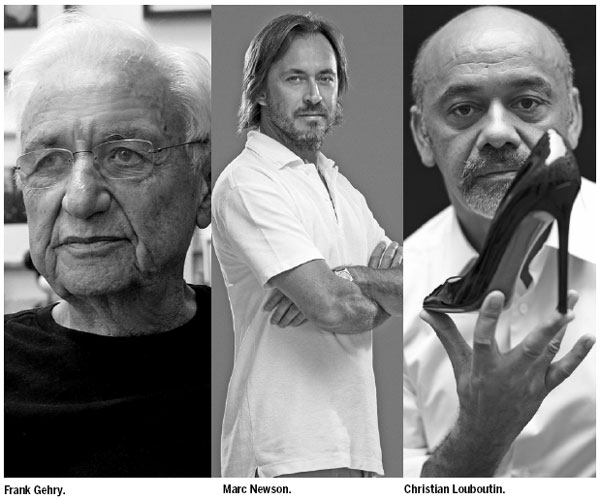 "We have assembled an amazing group of talents - geniuses, I would say. Each one is among the best in his or her field," Arnault says. "The monogram is at the center of our house, so we celebrate the monogram every day. But we thought this project was really special because the personalities we chose are fascinating and diverse."
Arnault made the selections in concert with Nicolas Ghesquiere, artistic director of women's collections, who has demonstrated his affection for the monogram by interpreting it in his first two Vuitton collections, for fall 2014 and cruise 2015.
Some have previous ties to Vuitton. Kawakubo, the Japanese fashion maverick behind Comme des Garcons, did some monogram bags she designed for the brand in 2008 for a temporary store in Tokyo. Gehry is the architect behind the Foundation Louis Vuitton, a sprawling art museum slated to open later this year on the leafy fringes of Paris.
Designing a handbag will be a first for contemporary artist Sherman, whose disquieting self-portraits frequently reference fashion.
Lagerfeld is perhaps the biggest coup for the project, dubbed "The Icon and the Iconoclasts", given his strong association with Chanel, one of Vuitton's most formidable luxury rivals. But the German designer has created ready-to-wear and furs since 1965 for Fendi, majority-owned by LVMH since 2001, and has forged close ties with the Arnault family.
While Vuitton is keeping images of the products under wraps until the fall, Arnault shared a few details, noting that industrial designer Newson chose to create a men's bag and that Lagerfeld dreamed up a punching bag. "The name alone is amazing," she says of the latter style.