Shanghai Mickey makes his debut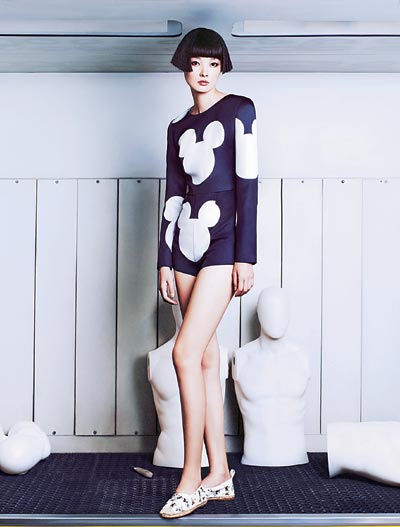 Li Hongyan's latest collection celebrates Disney's 90th anniversary. Provided to Shanghai Star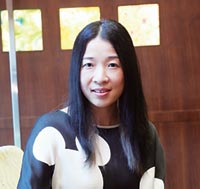 Li Hongyan, or Helen Lee
As Mickey Mouse matures and his family, Disney, celebrate its 90th anniversary, Shanghai fashion designer Li Hongyan offered her congratulations by making the world's best known cartoon rodent a stylish and sexy icon.
Dubbed "the queen of Shanghai streetwear" and the founder of the city's most iconic T-shirt brand, insh, Li — better known as Helen Lee among her major expat clientele in town — is arguably the perfect candidate to partner with the Walt Disney Company.
But the 30-something Shanghai native, the first Chinese designer to join the likes of Dolce & Gabbana and Jean-Charles de Castelbajac to collaborate with the "mice clan", showed little interest to just "print another batch of T-shirts with the mouse ears and Minnie polka dots".
"It had to be something very Shanghai, modern and chic, something women would like to wear to the office by day and to parties at night without worrying about it being too childish," says Li about her 2014 Spring/Summer collection.
With exclusive access to the Disney archives, Li was allowed to interpret the characters in her own way, or "in a very Shanghai way".
The Mickey-Mouse-inspired collection features over 120 items for every female urbanite, covering day, work and party dresses.
Sometimes, the iconic three-circle appliques have been enlarged so dramatically that it's hard to distinguish, unless viewed from a distance.
In other cases, feminine and style elements such as lace and pencil skirts are used to differentiate the "birthday gift" from the "childhood gift".