Diamond is Tiffany's best friend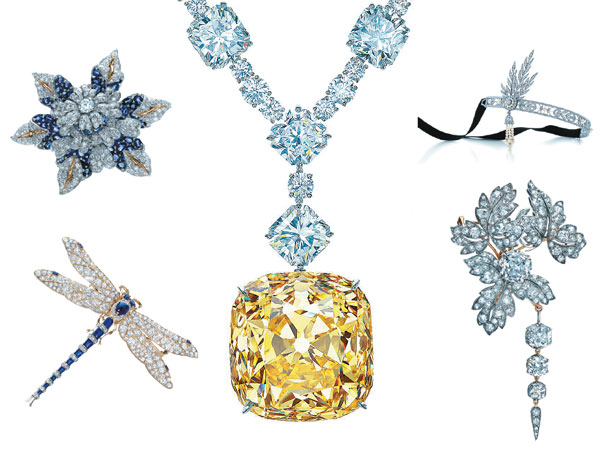 The Tiffany Diamond, one of the world's largest and finest yellow diamonds, was reset in a necklace of white diamonds for the US brand's 175th anniversary in 2012. Tiffany's classic collection is mostly inspired by nature. Photos Provided to China Daily
The jewelry brand recently brought one of their best gemstones to be exhibited in Beijing. It shows how much the Chinese market means to them. Gan Tian reports.
A big yellow diamond is the talk of the town in Beijing.
It is the main item on display by the United States jewelry brand Tiffany & Co.
While the movie Breakfast at Tiffany's filmed in New York had Audrey Hepburn, the dinner at Tiffany's, for the diamond's Beijing exhibition, has A-list celebrities including Hong Kong actress Carina Lau, model Zhang Liang, musician Tan Dun and actress Ni Ni.
"It is so beautiful and elegant, and it completes Tiffany's image for me," says Lau, adding sparkles to the event by flying in from Hong Kong especially for the event.
"When I saw Tiffany's diamond, I was speechless. I can only use music to convey how I feel about the diamond," says Tan, who creates a melody specially for the stone.