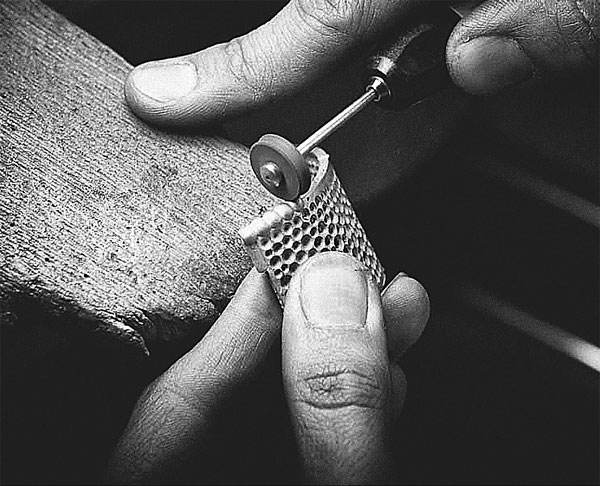 The French jewelry, watch and perfume company Van Cleef and Arpels recreates the use of gold beads to decorate its jewelry. Photos provided to China Daily
Two collections featuring a clover-leaf motif revive the painstaking procedure of gold beading, a technique originating in Mesopotamia. Kitty Go reports in Hong Kong.
The use of gold beads as a decorating technique called granulation dates back to 2500 BC as evident in royal tombs from Ur in Mesopotamia (known today as Iraq).
It then spread throughout the Middle East. This ancient art was embraced in Egypt during the Twelfth Dynasty (1991-1783 BC) when jewelry making reached its peak, particularly in gold-smithing.
This beautiful effect of minute spheres made of precious metal decorating jewelry inspired Van Cleef and Arpels to recreate this ancient craft in the 1920s. A painstaking procedure then and now, it can only be done using at least 18K gold.
The 1920s, which coincided with the discovery of King Tutankhamun's tomb, was the second phase of a period in art and design called "Egyptian Revival". The first phase occurred around 1870, around the time the Suez Canal opened. "Egyptian Revival" was a time when all things Egyptian - furniture, art, architecture, clothing and jewelry - came into fashion particularly in Europe and America.
For what is now called gold beading, VCA workshops take a thin textured metal to line stones and motifs of jewels to create an elegant and luminous beaded border that acts as a setting. The texture is achieved by maneuvering tools onto the metal to shape a line of minute balls in the ancient Egyptian style.