Li Keran works to go under the block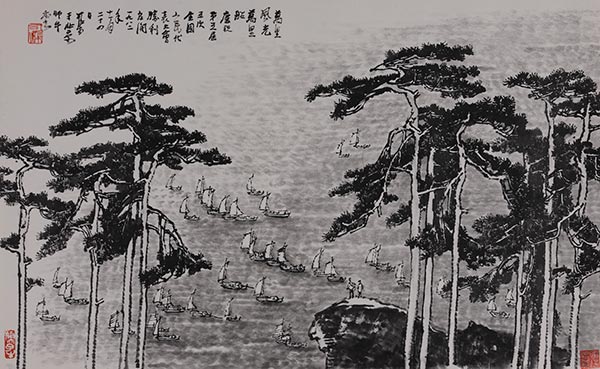 Sacred Shaoshan Mountain [Photo provided to China Daily]
The 1970s and '80s saw ink-brush master Li Keran (1907-89) pushing his creation of landscapes to a peak. Three of his paintings which were created during this period of time will be auctioned at Poly's major autumn sales from Dec 16 to 20 in Beijing.
One is Sacred Shaoshan Mountain painted in 1974. It depicts the former residence of late chairman Mao Zedong at the foot of Shaoshan Mountain in Hunan province, where he spent his childhood and teenage years. It was sold for 124.2 million yuan ($18.8 million) at a Beijing auction in 2012.
The second painting is Huangshan Mountain which Li produced in 1979 after a trip to several places of natural grandeur, including Huangshan Mountain in Anhui province, Huashan Mountain in Shaanxi province and the Three Gorges along the Yangtze River.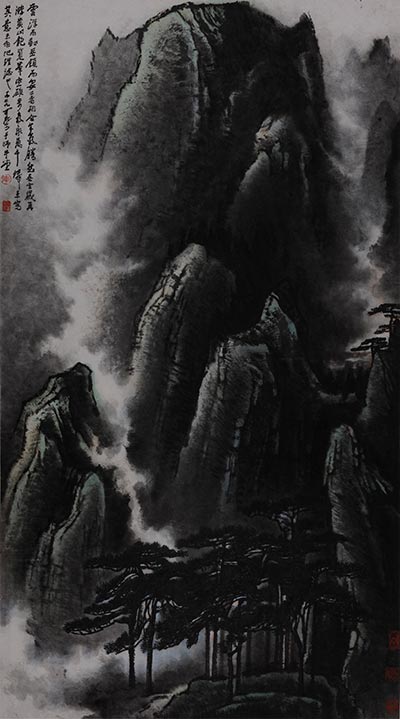 Huangshan Mountain [Photo provided to China Daily]
The third painting is Spectacular Scenery in which Li used only ink to depict a serene landscape of pine trees and boats cruising on a river.
This year marks Li's 110th birth anniversary, and to mark the event an exhibition will be open at the National Museum of China in Beijing on Nov 30, showing works he created in the last decade of his life. The works are from the collection of the Li Keran Art Foundation.