Beijing artist Kang Chunhui holds solo exhibition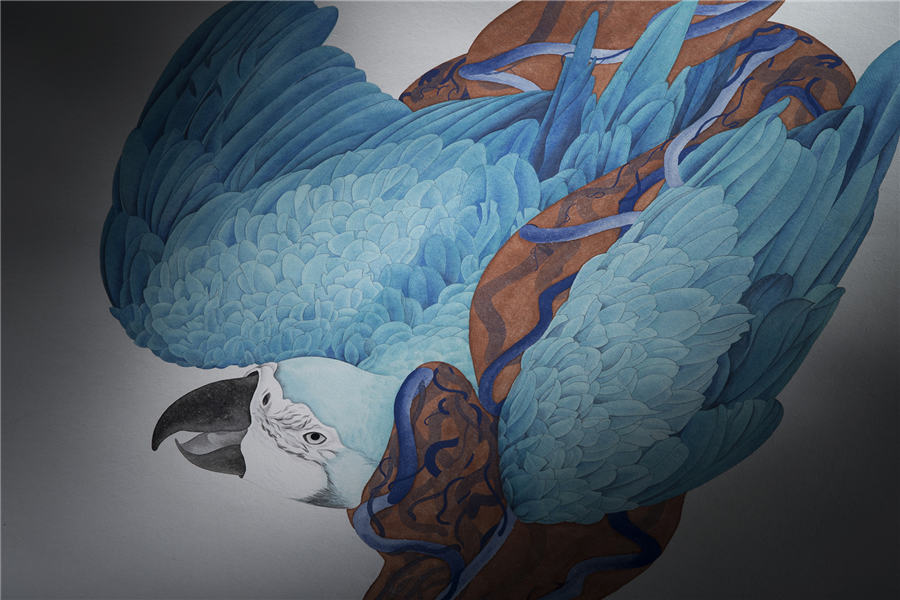 [Photo provided to China Daily]
In one of Beijing-based ink painter Kang Chunhui's works, titled Respect, she depicts in the middle of the paper a nest above which rests a mother bird and below which, there are three of her chicks with their mouths wide open.
She draws the twining vines that form the bird's nest in the way that they look much like blood vessels. She explains that she compares the nest to a woman's womb, by which she hopes the audience can reflect the source of all creatures and the energies that make life circulate.
This idea is also at the heart of Kang's solo exhibition at Beijing's Today Art Museum through Sunday. Roots of All Life shows more than 20 paintings including Respect.
The exhibition demonstrates Kang's technique of traditional gongbi style of ink painting which delimit the subjects in a meticulous way.
Some of the works on show are from a series themed on the 24 Solar Terms and show her fascination with flowers of all kinds.
Kang lives in a courtyard on the outskirts where she grows various plants. And she says she likes visiting botanical gardens and greenhouses.