Army veteran finds passion for handmade brass and copper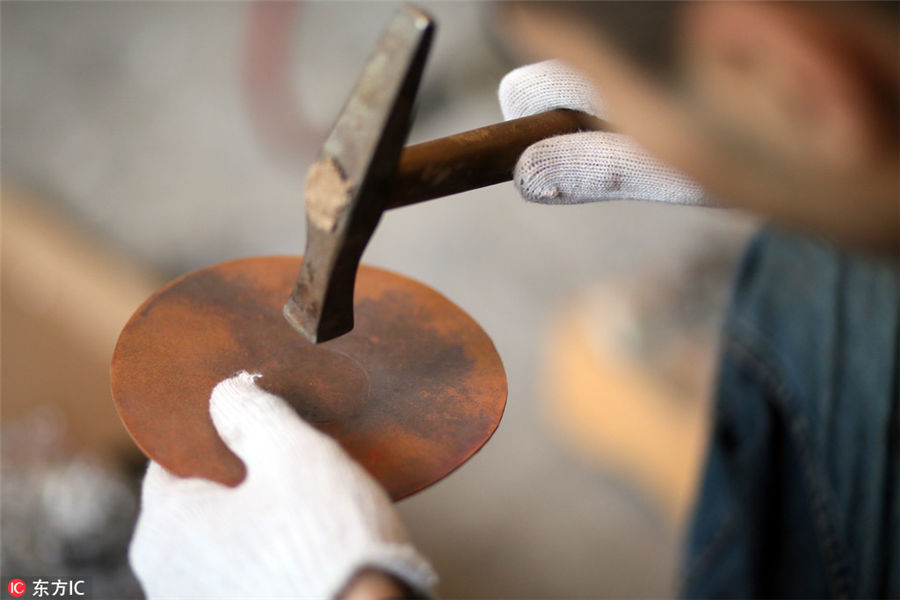 Chu Jie processes a copper sheet in Zhengzhou, Central China's Henan province, Oct 23, 2017. [Photo/IC]
Chu Jie was a soldier in the People's Liberation Army's tank force. After his retirement, the 35-year-old veteran went to Jingdezhen, a city of handicraft art, and found himself deeply fascinated by the techniques of handmade brass and copper.
He now owns a small studio in Zhengzhou, Central China's Henan province, where he can concentrate on creating more items, including copperware.
According to Chu, the texture of every copper piece depends on how the craftsman hammers the metal. It is time-consuming hard work, but the results will be beautiful and one-of-a-kind art pieces.
Most of the products he makes now are copper tea wares. Each object needs to go through a series of intricate steps involving annealing, hammering and polishing to become an artwork.