Innovative porcelain on show for Belt and Road guests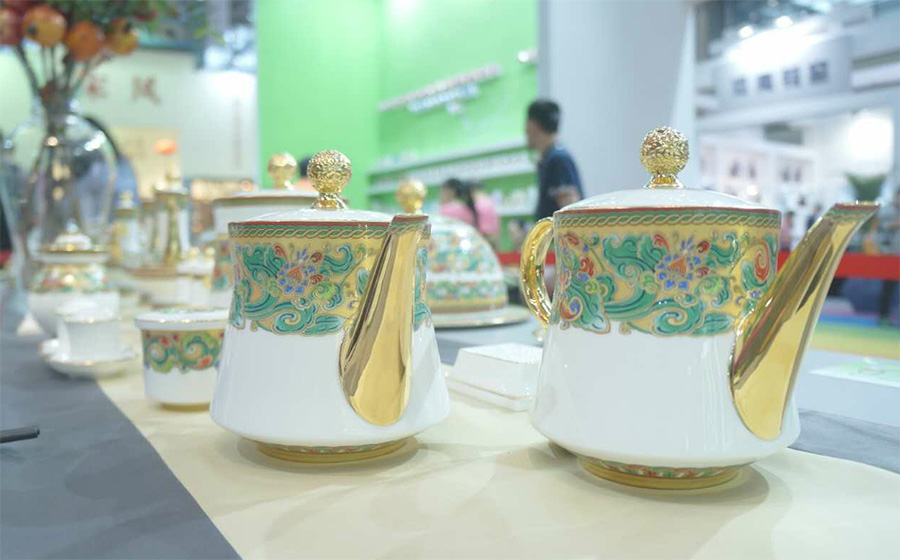 Teapots and cups used at the roundtable meeting at the Belt and Road Forum for International Cooperation. [Photo by Chai Hua/China Daily]
At the roundtable meeting of the Belt and Road Forum for International Cooperation in Beijing is a line of exquisite china produced by a Shenzhen-based ceramics company, representing a culture industry that integrates modern technology with China's traditional culture, art and skills.
Stechcol Ceramic Crafts Development (Shenzhen) Co also presented this set — coffee cup, teapot, sugar bowls and plates — at a Shenzhen trade fair that ended May 15.
"Our design inspiration comes from artistic decoration pattern of the Buddhist caves near Dunhuang, a Gobi Desert oasis on the ancient Silk Road that once linked China and the West", said Chim Puiming, general technologist of the company.
He said these patterns are inspired by the original Dunhuang art.
The entrepreneur said 40 percent of the company's profit is put into innovation and research.