Palace Museum showcases monk artists' works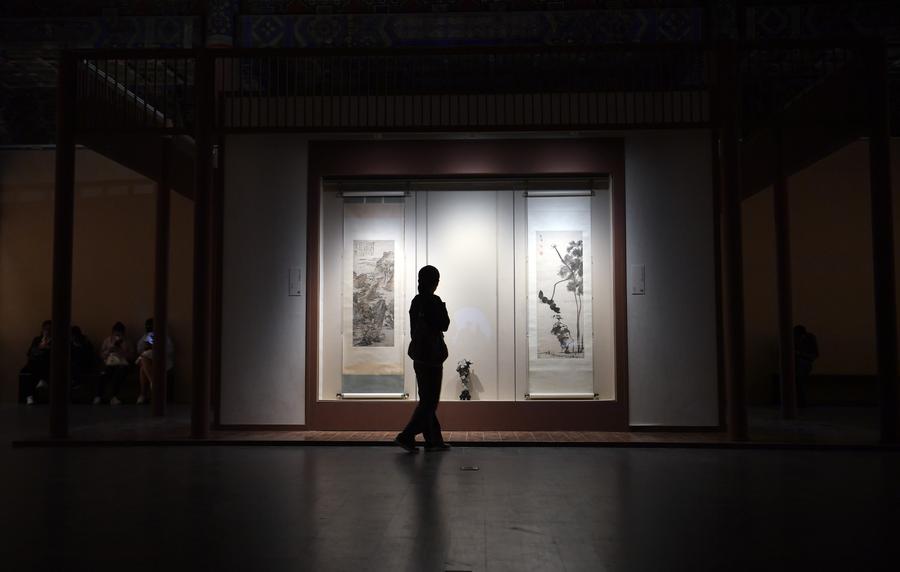 A visitor views paintings in the Palace Museum, in Beijing, on May 5, 2017. [Photo/Xinhua]
During the early Qing Dynasty (1644-1911), monk painters were quite numerous, which was also a rarely seen phenomenon. The most well-known monk painters were Hong Ren, Kun Can, Ba Da Shan Ren and Shi Tao, who were named, and known as, the "Four Monks" in painting history.
The calligraphic works, and paintings, created by the "Four Monks" are now being exhibited at the Hall of Martial Valor (Wuyingdian) art gallery in the Palace Museum in Beijing. A total of 163 pieces are being displayed, which currently stand as the largest scale "Four Monks" themed art exhibition. The display will run through June 28.
Along with the latest exhibition at the Palace Museum, the meditation room, flower arrangement and incense lore were set up to enhance the display, blending in with the exhibition theme.