Beijing show tracks history of porcelain-making art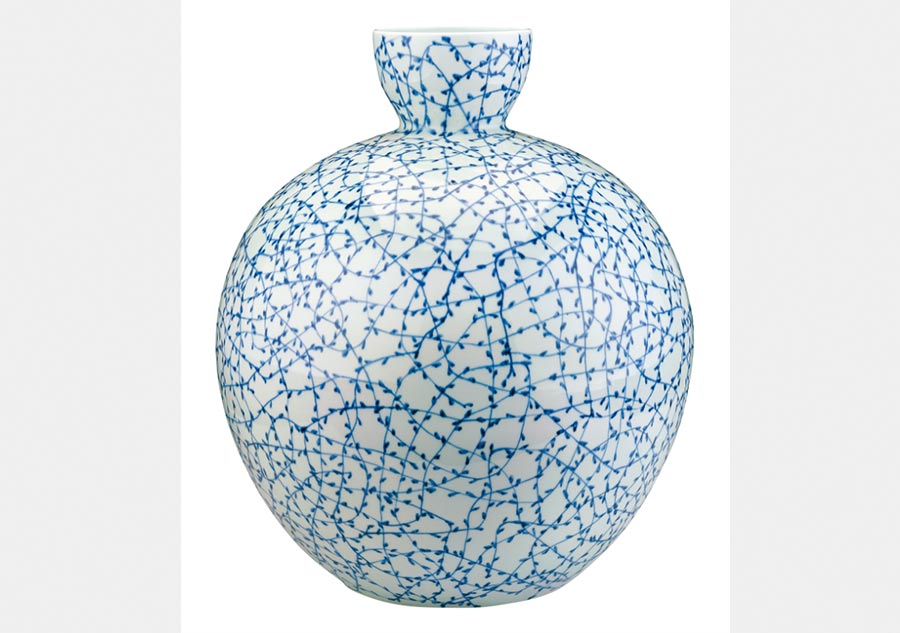 A porcelain vase by artist Bai Ming. [Photo provided to China Daily]
Bai Ming, a professor of Tsinghua University's arts and design department, is known for his research in revitalizing traditional aesthetics in modern time through the medium of porcelain. Also, he is hailed as a leading artist who works in oil painting, ceramics and mixed-media creation, in both figurative and abstract styles.
His solo exhibition, opening on April 22, will show dozens of his ceramics, paintings and installations at Beijing's Minsheng Art Museum, reviewing his decades of exploration through presentations of porcelain. The exhibition is curated by Xu Gang.
Bai, 52, is a native of Jiangxi province, which boasts a long-standing trade of porcelain making. Nurtured by this ceramic tradition, he has risen to be a contemporary artist with a solid academic background and diverse practices in art.