Guangzhou show highlights artist's sense of nature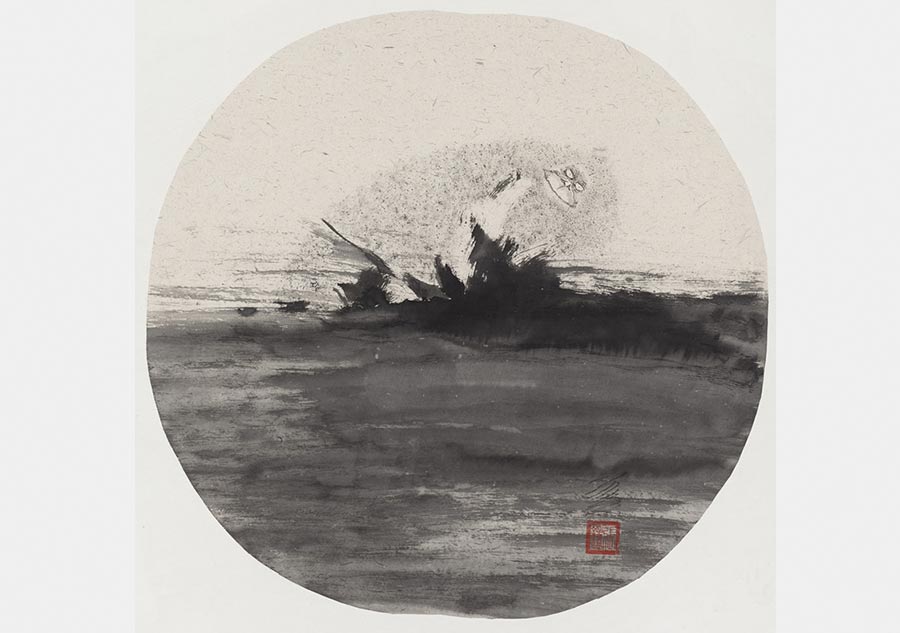 Artist Zhang Meng is showing dozens of paintings on paper, sketches and videos at a solo exhibition, Mottled Light and Shadow, at the Kui Yuan Gallery in Guangzhou, held through May 8. [Photo provided to China Daily]
Bare tree branches, snowy fields in wilderness, waterfalls, monkeys hidden in mountains and a running tiger -- all these are subjects of Zhang Meng's creation, through which he reveals an inner self of cautiousness and sensitiveness.
Zhang is showing dozens of paintings on paper, sketches and videos at a solo exhibition, Mottled Light and Shadow, at the Kui Yuan Gallery in Guangzhou, held through May 8.
The exhibition is curated by Che Jianquan and co-organized by the gallery and Beijing's Ying Art Center.
In his works, that artist based in Tianjin creates a world of peace and coldness underlying which he presents a feeling of coming dangers. By doing so, he examines people's attempts to free themselves from burdens in real life but ultimately their surrender to these conflicts.