Beijing museum reopens after 4 years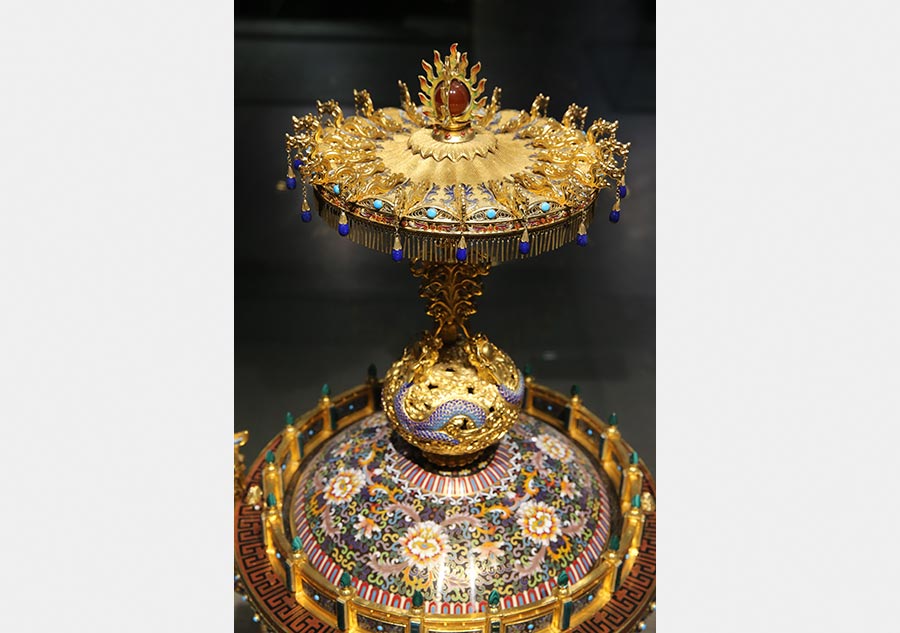 A Jingtailan inscence burner. [Photo by Jiang Dong/China Daily]
After more than four years of renovation, the Beijing Arts and Crafts Museum opened on Dec 21, with a focus on showcasing the city's traditional handicrafts.
A permanent display of antiques with carvings on bones and jade, and made of patterned lacquer ware and in the technique of metalwork decorating called jingtailan, is now part of the museum's collection. Also on show are works of modern-day Chinese masters of arts and the crafts.
The museum was established by Beijing Gongmei Group in an attempt to preserve folk art traditions of the city.