Musician improvises Nanyin opera to help keep it alive
Wang Xinxin can still recall her childhood in a small village of Quanzhou in Fujian province more than three decades ago. There was no electricity, no tap water and no television. The only entertainment was the chorus of the Chinese art of Nanguan, or Nanyin, a traditional opera sung in the southern Fujian dialect, which has existed for more than 1,000 years.
"Almost all the people in the village could sing and play a Nanyin musical instrument. The locals played and sang it daily as a form of relaxation and to entertain themselves. I didn't know the existence of any other kind of music in the world then," says Wang.
For some young people, Nanyin music is slow and boring. The lyrics are about sad love stories and whining women.
But, Wang became obsessed with it. She loved watching old people in the yard or hall, performing with their Nanyin instruments and singing the melodic tunes.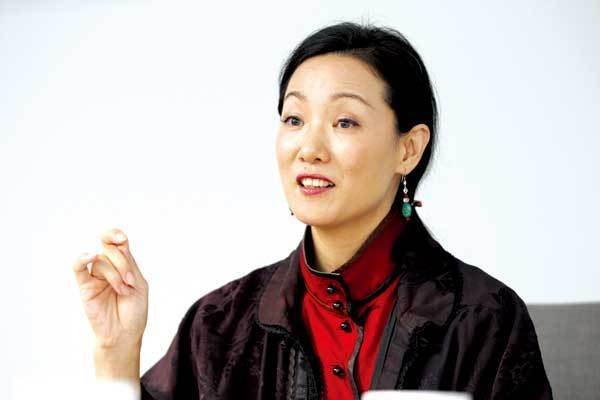 Wang Xinxin, founder of the Xinxin Nanguan Ensemble, strives to infuse traditional tunes with theatrical elements. Zou Hong / China Daily
Those early days in her life moulded her passion for Nanyin music and made her appreciate the ancient art form, which she picked up at age 4. In the past decade, she has been trying to promote and innovate the genre to appeal to the younger generation.
Wang is in Beijing to participate in the Moma Post Mountain Music-Art Festival, performing traditional Nanyin music and her own creative music pieces.
While the festival's first year focused on rock music, this year's month-long festival, which kicked off on Oct 3, offers a variety of traditional music from around the world. Sophiline Arts Ensemble from Cambodia and Japanese shakuhachi flute player Yodo Kurahashi are all performing.
Sticking to the music styles of Nanyin, Wang has integrated Nanyin with Chinese classical poems and literature. One of her famous works, Sheng Sheng Man, adapted from the poem of Li Qingzhao, writer and poet of the Song Dynasty (960-1279), will be performed in her shows in Beijing.
Now in her 40s, Wang talks like her singing, softly and slowly. She says Nanyin music requires inner tranquility of both the audience and performers, which is like religious practice.