Art beat (July 5-18)
Antiques at auction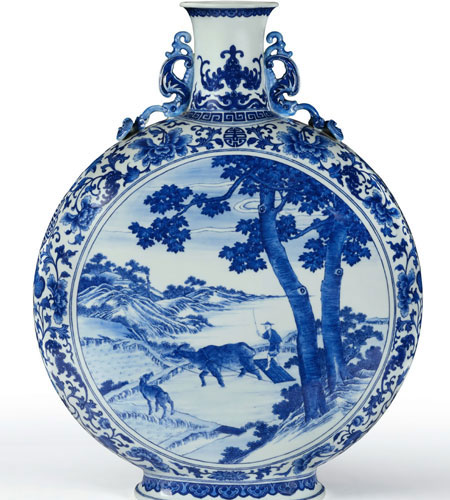 Beijing Inshine International Auction will preview 58 lots of Chinese ink paintings and porcelain that will go under the hammer in its spring sales. Highlights include The Scene of Jackdaws Returning to Nests, a Song Dynasty (960-1279) painting featuring a primitive and unsophisticated approach. Another important piece is an underglazed blue vase (pictured) made during the reign of the Qing Dynasty (1644-1911) emperor Qianlong (1735-96). The porcelain, sculpted in a baoyue style, was painted with scenes of spring planting, which was considered fundamental to national prosperity in ancient times. The auctions will be held on July 16.
10 am-9 pm, July 12-16. China World Hotel, China World Trade Center, 1 Jianguomen Wai Dajie Street, Beijing. 010-5913-8666.
Swiss trio play classics
The Swiss Piano Trio, one of the most acclaimed chamber ensembles of its generation, will tour China from July 12 to 22, offering a sample of their vast repertoire to Chinese audiences. The trio will perform pieces by Beethoven and Mendelssohn, as well as pieces of contemporary Swiss classical music with a work from Swiss composer Martin Wettstein. Founded in 1998, the Trio, which includes pianist Martin Lucas Staub, violinist Angela Golubeva and cellist Sebastien Singer, has won a number of international awards.
7:30 pm, July 12-22. National Center for the Performing Arts, west of Tian'anmen Square, Beijing.
010-6655-0000.
To's new film on familiar ground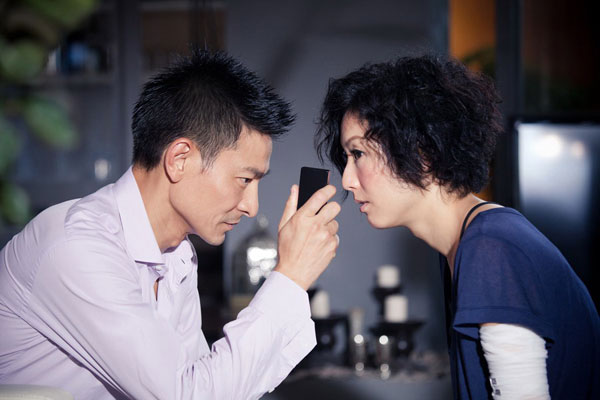 Hong Kong director Johnnie To's new film Blind Detective is a perfect blend of two genres he is known for - suspense and romance. Andy Lau plays a blind detective, who investigates cold cases for the police. He joins a young policewoman played by Sammi Cheung to search for her childhood friend who disappeared a decade ago. The pair, who previously performed in To's films Needing You and Love on a Diet, appear in one hilarious scene after another in their search for truth. The film also features some violence and may not be suitable for younger viewers. Blind Detective premiered on July 4.
Top ballet dancers to compete
The Beijing International Ballet and Choreography Competition presented by the National Center for the Performing Arts is set to be a treat for ballet fans. From July 5 to 13, nearly 90 talented dancers and choreographers from across the world will demonstrate their best works to win the hearts of the jury and audiences. The opening ceremony on July 5 will feature winners of the 2011 competition, and famous Chinese ballerinas Tan Yuanyuan and Xu Fangyi. The closing and awards ceremonies on July 12 and 13 will feature former American Ballet Theatre's Angel Corella, Stuttgart Ballet's Friedemann Vogel, New York City Ballet's Ana Sophia Scheller, Dutch National Ballet's Matthew Golding and Anna Tsygankova and Berlin Ballet's Dmitry Semionov among other stars.
7:30 pm, July 5-13. National Center for the Performing Arts, West of Tian'anmen Square, Xicheng district, Beijing. 010-6655-0000.
Religious devotion to his art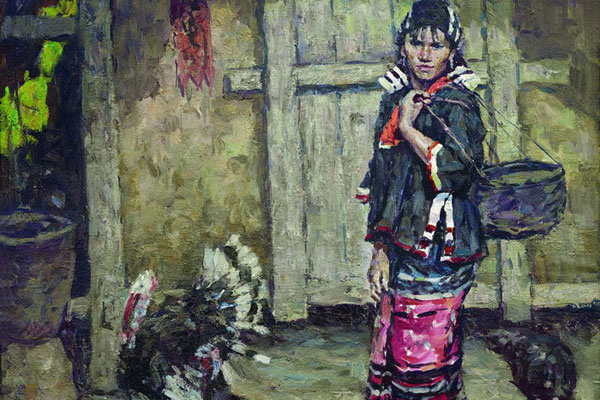 The Meilidao International Art Institution is presenting Territory and Heart, the solo exhibition of Xie Yuanhuang. Having pursued art for more than half a century, the 73-year-old claims art is his religion. The exhibited works are oil paintings and sketches Xie created in recent years, which are mainly part of three series - Pamir, Hainan Island and US. Xie uses brightly colored blocks to express regional characteristics.
10 am-6 pm, until July 22. Meilidao Art International Art Institution, 32 Baiziwan Road, Chaoyang district, Beijing. 010-5826-3255.