Revolutionary drama receives mixed reviews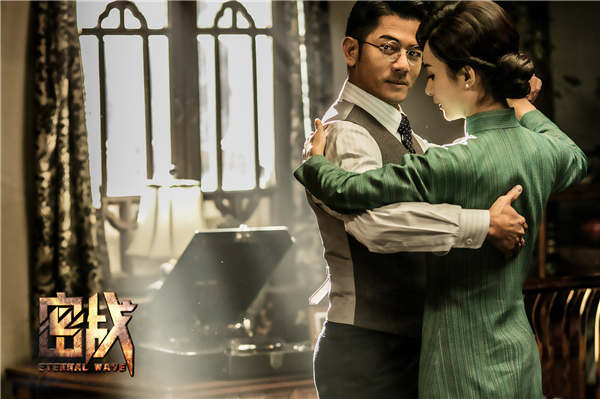 [Photo provided to China Daily]
Speaking about the filming of Eternal Wave, Kwok recalls he had to shoot bare-chested for two hours in the freezing cold for outdoor scenes of his character being tortured by the Kuomintang secret service. He also badly injured his leg while shooting a chase scene.
But the biggest challenge for Kwok was not the pain.
"When playing a historical figure, you need to forget who you are and immerse yourself in the character's inner world, and try to understand his sacrifice and faith," says the 52-year-old star.
With Hong Kong veteran Billy Chung as director, Eternal Wave is the latest example of what many industry watchers see as a rising trend among Hong Kong filmmakers looking to make revolutionary-themed movies for the Chinese mainland market.
Despite many Hong Kong filmmakers knowing little about the revolutionary history of China during the last century, their long-established skills in storytelling and action choreography, and their efficient shooting and production techniques make them stand out from their peers on the Chinese mainland.
But unlike Tsui Hark's The Taking of Tiger Mountain (2014) and Andrew Lau's The Founding of an Army (2017), Eternal Waves has so far received mixed reviews.
Many netizens on the popular ratings and review website Douban.com were initially drawn to the film by the star power of Kwok and Zhao, but were disappointed to find the plot falling a little flat.
"Kwok is the only highlight in the movie for his enthralling performance," says Xu Fuxiong, a Beijing moviegoer.
"But there are only a few scenes about his work as an underground agent. Otherwise, the numerous action scenes make the movie appear too entertaining, despite its attempt to present a serious tale commemorating a hero."