Classical dancer set to don new garb with contemporary performance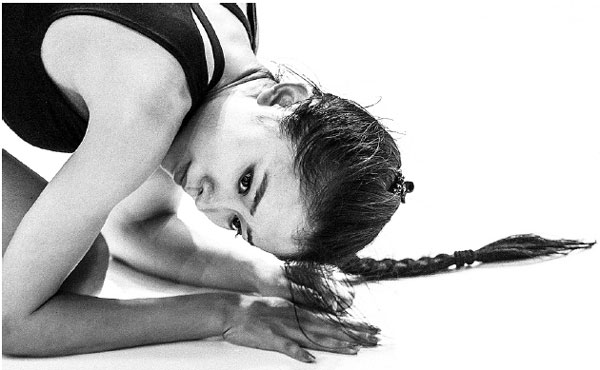 Hua Xiaoyi, a Chinese classical dancer, will stage her first contemporary dance work. [Photo Provided to China Daily]
Hua Xiaoyi, a long-haired beauty, has the image traditionally associated with a Chinese classical dancer. However, the 25-year-old Hua is going against her long career as a Chinese classical dancer and will stage her first contemporary dance work, titled Every Moment, in Beijing on Oct 31 and Nov 1 before heading to Shanghai on Nov 21 and 22.
Consisting of four sections, the dance work is choreographed by three artists, including Chinese choreographers Gao Chengming, Lou Menghan and British choreographer-dancer Akram Khan.
From different perspectives, the three choreographers explore the identities of women.
"In my past works, I have portrayed different female roles. But with this work, I want to be myself," says Hua. "Every Moment displays some significant moments from my life, which are subtle but powerful to me. I hope that the audiences will look back at their own special moments after watching this work."
In 2013, as the top student in her class, Hua went to study at the Purchase College in New York as an exchange student for three months, where she received training in contemporary dance and ballet.
Besides training, Hua also watched a variety of performances in New York.
One of the shows, Desh, by Akram Khan, changed her view about dancing.
Recalling the performance, Hua says: "In one and a half hours, he displays himself through rich dancing vocabularies, which are independent and interesting. I want to dance like him.