'Tea Horse Road' cultural relics on display in N China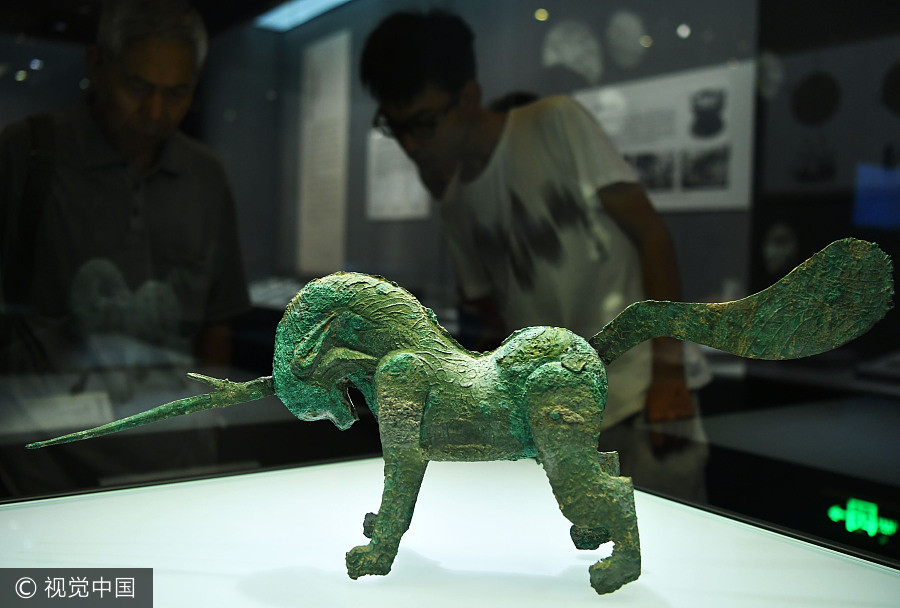 A bronze unicorn from the Ancient Tea Horse Road is on display at the Hebei Museum in Shijiazhuang, on Aug 3. [Photo/VCG]
A cultural relics exhibition from the Ancient Tea Horse Road opened at the Hebei Museum in Shijiazhuang, capital of North China's Hebei province, on Aug 3, 2017.
The exhibit showcases more than 340 sets of precious cultural relics from museums in eight Chinese provinces.
The Ancient Tea Horse Road, also known as the Southern Silk Road,was a network of the trade routes that connect Sichuan, Yunnan and Guizhou in southwestern China.
More than a thousand years ago, caravans carried tea and goods from Sichuan and Yunnan provinces to Tibet autonomous region in exchange of local products.
It was a trade route with the highest altitude in the world.