Rediscover 'Book of Songs' with watercolor illustrations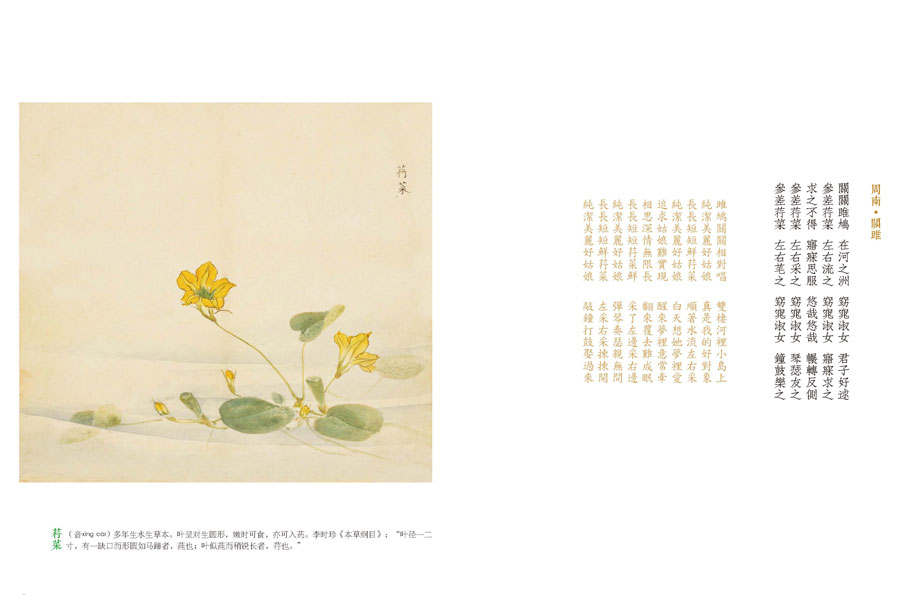 A poem containing imagery of a water poppy is illustrated by an elegant watercolor by Jun Hosoi, a physician who practiced Confucianism in Japan. [Photo provided to chinadaily.com.cn]
Texts and illustrations are placed side-by-side, enabling readers to imagine the poetic scenarios and comprehend the cultural meaning of many everyday subjects.
To create a friendlier reading experience, the book combines original poems with modern translations by Cheng Junying, a renowned expert on the Book of Songs and a first generation female professor in China.
The 213 watercolor illustrations within the book are recovered from manuscripts in the National Diet Library of Japan.
Jun Hosoi, a physician who practiced Confucianism in Japan during the Edo period, was the creator of these exquisite paintings. He worked with artisans to produce this first illustrated book of the Book of Songs.