'Journey to the West' played with traditional Chinese instruments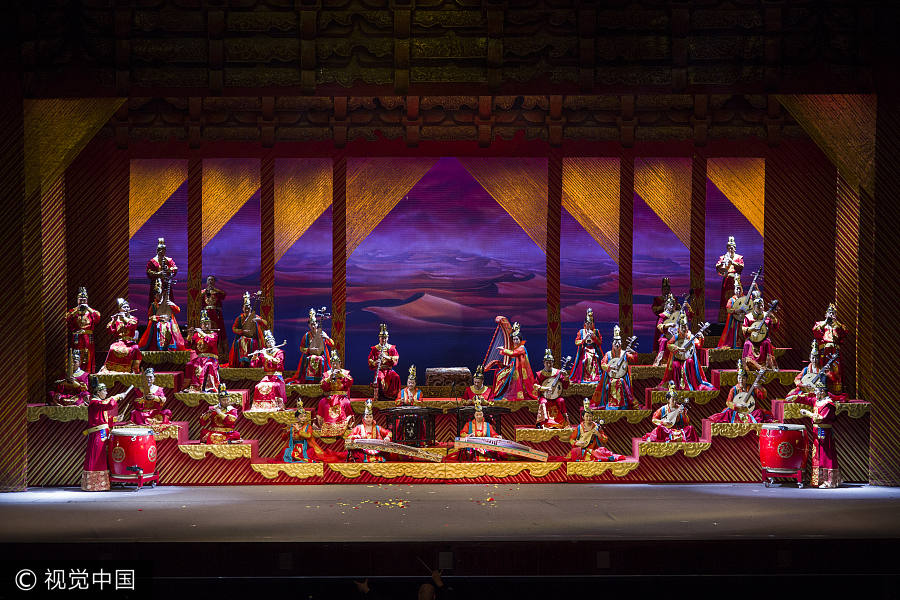 Folk instrumental play Xuanzang's Pilgrimage premieres in Beijing, July 7, 2017. [Photo/VCG]
More than 100 traditional Chinese instruments have been employed in a new play adapted from the epic story, Journey to the West.
Xuanzang's Pilgrimage, which premiered at the Tianqiao Performing Arts Center in Beijing on Friday, combines folk music of the Han people with Uygur, Kazak, Tajik and Indian music influences to reveal the diverse cultures along the ancient Silk Road.
"It's very difficult indeed to present a story with instruments," Jiang Ying, composer, scriptwriter and director of the play, said. "Xuanzang is an epic figure. The historical, cultural, religious and ethnic background behind him is huge."
In order to write the story, she spent two years collecting materials and reading documents.