Relics offer perspective of Titanic in Guangzhou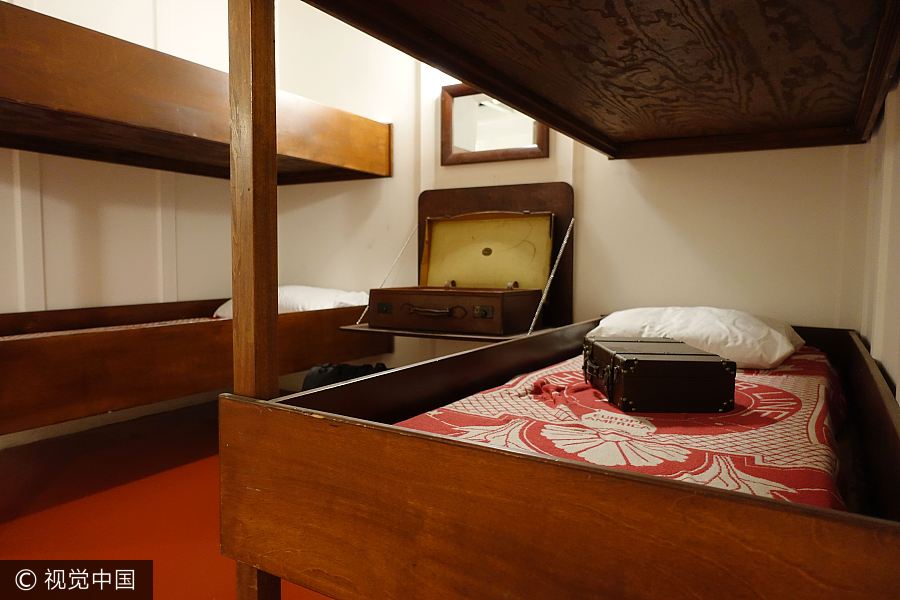 A replica of a passenger cabin in Titanic is shown at the exhibition in Guangdong province, June 15, 2017. [Photo/VCG]
An exhibition featuring relics from the giant ship Titanic was put on display in Guangzhou on June 15.
The 302 showpieces include the bell that a lookout rang when he saw the iceberg, vases, postcards, a leather bag and tableware people used on the ship.
The exhibition also introduced the historic background and details of the sinking of Titanic.
Replicas of luxury stairs, a café and a passenger cabin of the colossal ship were also displayed to give visitors the experience of Titanic.
Guangdong Museum organized the exhibit and will provide lectures on Titanic, a mini concert and sea rescue training during the event.
The exhibition will run until October 15.