Picture books once popular in childhood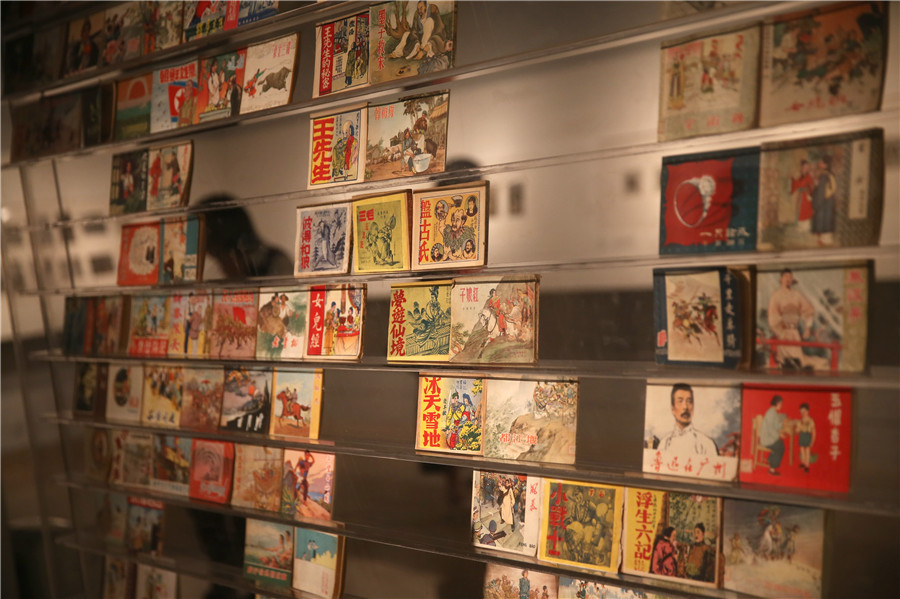 An exhibition of picture books held at the National Art Museum of China in Beijing on July 6, 2016. [Photo by Jiang Dong/Asianewsphoto]
Picture books, also known as xiaorenshu (little man book) in China, were once popular among children for decades.
In the past, there was not as much entertainment such as television and computer games, and reading picture books was one of the main pastimes for kids.
Popular genres included historical tales, idiom stories, folktales and four Chinese great classical novels, including Journey to the West and Romance of the Three Kingdoms. For many children decades ago, picture books were more fascinating than fairy tales.
Picture books are, however, no longer popular due to the popularization of television and the internet. Children born after 1990 are now less impressed about reading picture books during their free time.
The values of some picture books have increased and become collectable items, meaning a book can cost up to a few thousand yuan.
To celebrate International Children's Day on June 1, adults could choose to gift a picture book to their children to help them discover the joy of reading.