Artists bring prosperity of Silk Road to life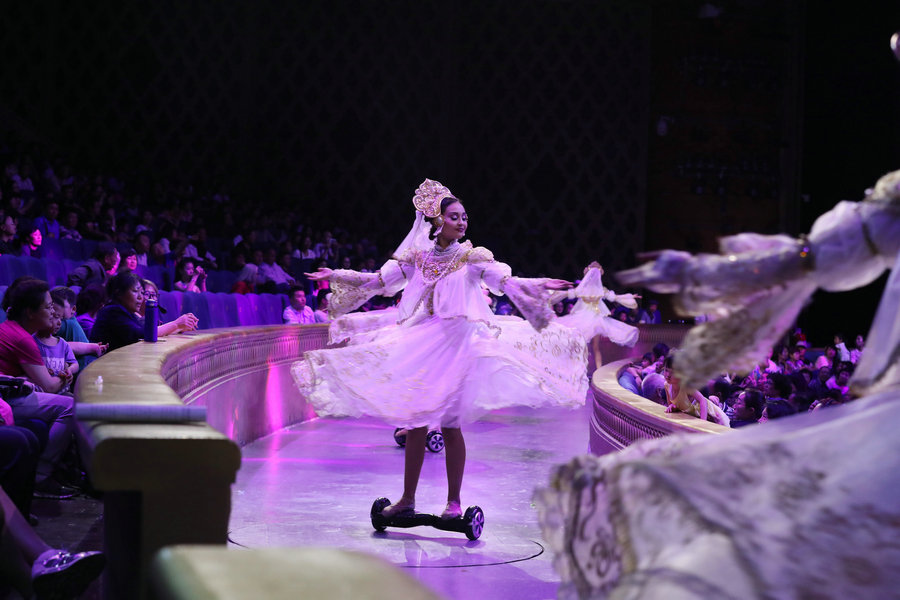 Actresses move around the stage on self-balancing scooters, May 14, 2017. [Photo by Zhu Xingxin/Asianewsphoto]
More than 360 actors staged a large-scale song and dance drama Colorful Western Region  in Xinjiang Grand Theater on May 19.
Since its debut in August 2015, the show has welcomed over 600,000 visits and earned praises for involving diverse artistic elements.
Georgian director Frieden Pagova explained that the song and dance drama represents the prosperity of the Silk Road through acrobatics, martial arts, circus, instrumental performance, folk dance and ballet on ice.
Special lighting effects and sets also add to the show.