Royal jewelries examined in reenactment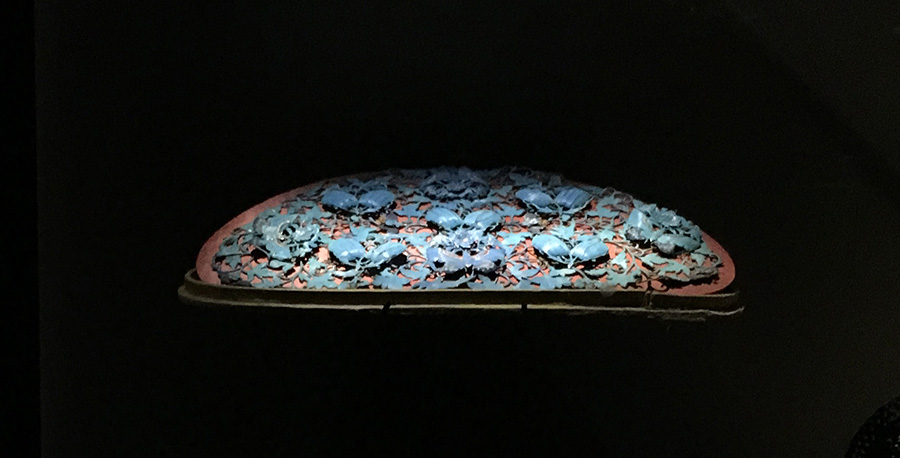 Jewelries from collections of the Palace Museum go on display in a recent exhibition in the museum. [Photo by Wang Kaihao/China Daily]
Beijing Yintai Center held a reenactment of a cultural salon on Wednesday on the eve of International Museum Day, to explore ancient royal costumes.
Ruan Weiping, a researcher on textiles at the Palace Museum, China's former royal palace also known as the Forbidden City, delivered a lecture on jewelry worn by queens and concubines in the Qing Dynasty (1644-1911) court to promote traditional rituals and craftsmanship.
Beijing Yintai Center will have its 10th anniversary in October next year, and it plans to hold such cultural salons once a month till then and invite followers of its WeChat account.