Ming Dynasty ancient bridge unearthed in E China's Anhui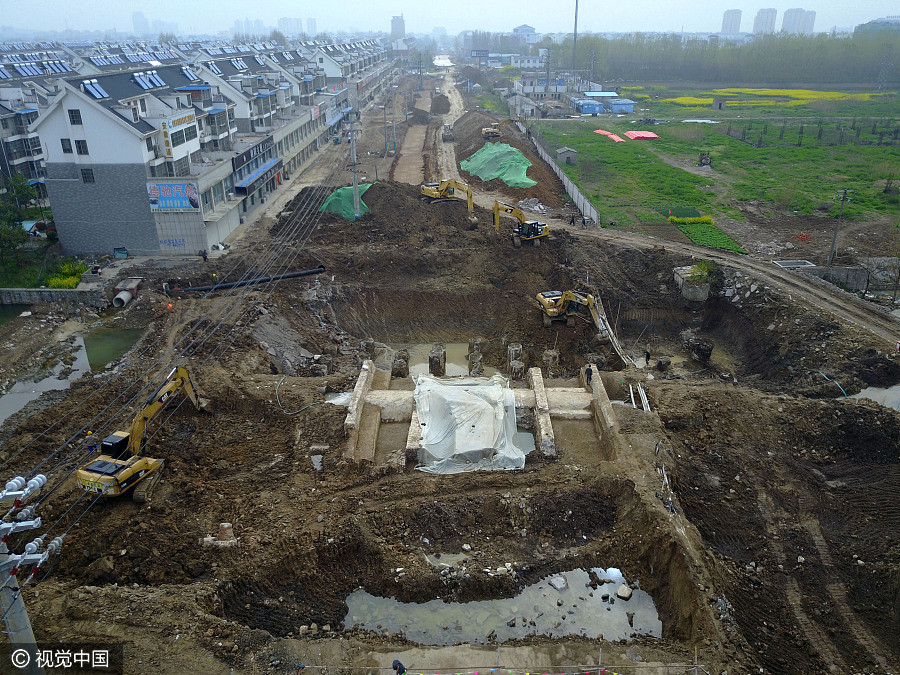 An ancient bridge has been unearthed at the historic site of the Middle Capital of Ming Dynasty (1368-1644) in Fengyang city of East China's Anhui province. [Photo/VCG]
An ancient bridge has been discovered at the site of the Middle Capital of Ming Dynasty (1368-1644) in Fengyang city of East China's Anhui province.
According to archaeologists, the bridge was constructed with grey bricks during Ming Dynasty and had been in service since completion.
In 1970s, due to road construction, the bridge was buried under the ground. However, it was not until last year that the ancient bridge was excavated again.
Chen Huairen, an expert on Ming Dyansty, said the bridge was located at Yunji Street, a second axis that crossed the main axis of the city. Other ancient capital cities like Xi'an and Beijing only had one city axis in north-south direction, but the Middle Capital of Ming Dynasty in Fengyang had two, which makes it unique in city planning, said Chen.
At the site, Donghua Gate, Southeastern Corner Tower, and Merdian Gate of the Middle Capital of Ming Dynasty have been restored.