Intangible cultural heritages shine with Belt and Road Initiative
Editor's note:
With the promotion of the Belt and Road Initiative, cities and provinces in China and foreign countries related to the initiative are playing more important roles in connecting Asia with Europe and Africa along the ancient Silk Road routes through a trade and infrastructure network.
Intangible cultural heritages from these places are also seeing a period of revitalization.
Here we chose a series of representative intangible cultural heritages which in ancient times witnessed cultural exchanges on the Silk Road and will go on contributing to the communication and cooperation between China and other countries.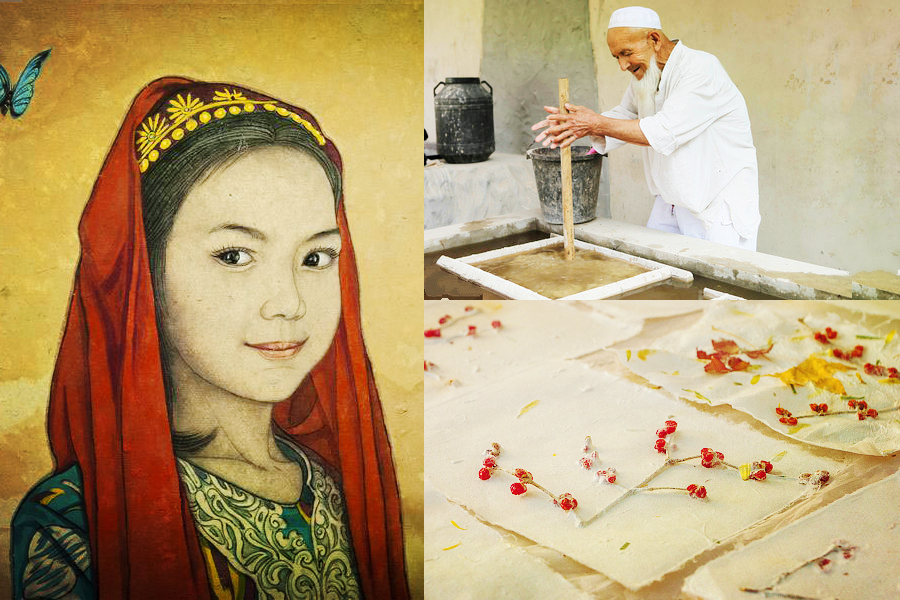 Handmade mulberry-bark paper made in Xinjiang. [Photo/Xinhua; VCG]
Xinjiang Uygur autonomous region: Handmade mulberry-bark paper
The craft of making handmade mulberry-bark paper has a history of thousands of years in Xinjiang. In 2016, it was listed as an intangible cultural heritage by UNESCO.
The light yellow paper made from mulberry bark originated in Xinjiang in the Han Dynasty (206 BC-220 AD). Xinjiang and Anhui provinces were two main places where the paper was widely used for painting and writing, wrapping paper and making umbrellas in ancient China.
Making mulberry-bark paper by hand requires 72 steps, which makes it more precious nowadays.