Ancient city wall ruins discovered in NW China's Xinjiang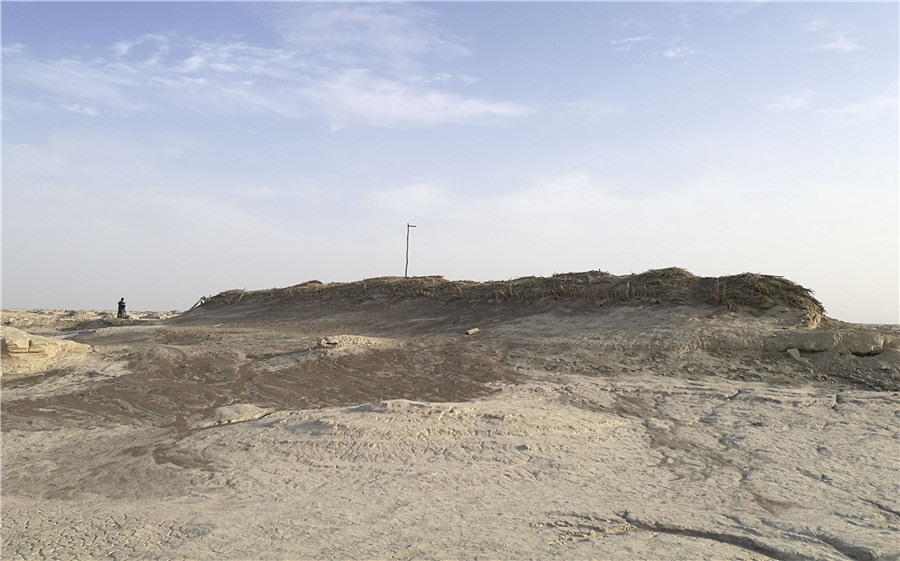 Ruins of ancient city walls dating back to Han and Jin dynasties have been discovered in the Lop Nor Desert, Northwest China's Uygur autonomous region, Feb 16, 2017. [Photo/Xinhua]
Ruins of ancient city walls dating back to Han and Jin Dynasties have been discovered in the Lop Nor Desert, Northwest China's Uygur autonomous region.
Excavations have unearthed a circular wall with a diameter of 300 meters. The base of the wall is 2.2 to 2.7 meters wide, while the highest remaining part reaches 2.5 meters.
Archaeologists believe that these wall ruins might be the ancient kingdom of Loulan, which was a prosperous settlement that had been built about 2,000 years ago to serve traders traveling the Silk Road.
According to historical records, the ancient kingdom of Loulan was destroyed due to lack of water resources and war. It had disappeared completely by the Tang Dynasty (618-907 AD).
Along with the wall ruins, archaeologists also discovered a number of items in seven adjacent tombs, including wooden plates, a copper mirror, a wooden comb and textiles.