The songs that struck a chord with Chinese fans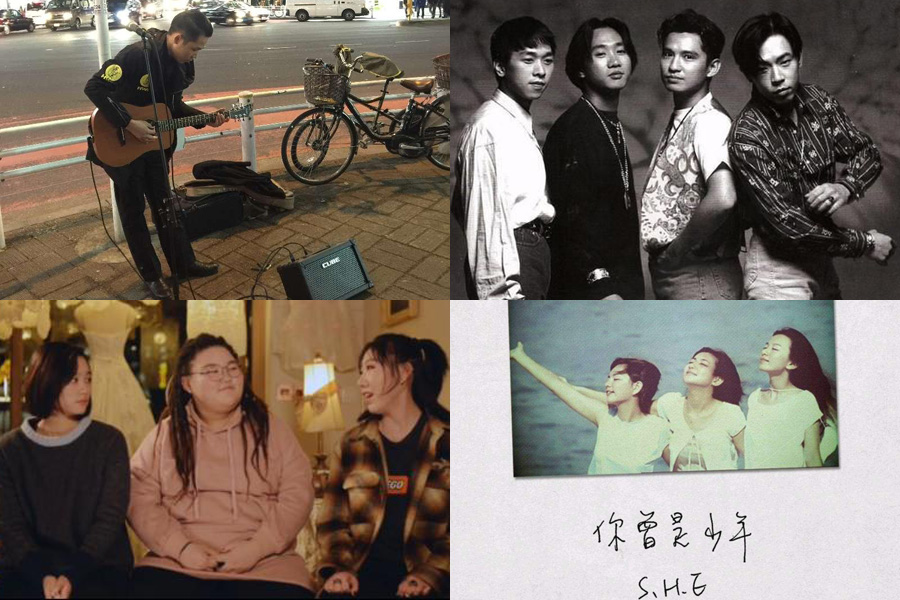 Music groups have a special role in in the industry. Generally speaking, they are composed of several members with different characteristics, representing contemporary young people. [Photo provided to chinadaily.com.cn]
During Spring Festival, an all-girl music group Dormitory 1022 released a cover of the song When You Were Young originally performed by successful girl band S.H.E. The cover has been embraced by young Chinese people.
Through the song, Dormitory 1022 hopes to inspire young people to stick to their dreams and keep going amid difficulties and challenges.
It's not the first song to get a strong reaction from Chinese fans.
Several days ago, a music video went viral on the internet as it brought back memories for many Chinese, particularly those living overseas.
In the video, a middle-aged man plays guitar and sings the classic song Boundless Oceans, Vast Skies by Beyond, one of the most influential rock bands in China. A girl passes by and is moved to tears by the patriotic sentiment of the song.
The song Boundless Oceans, Vast Skies, popular in both Japanese and Cantonese, epitomizes the untamed pursuit of ideals and freedom despite obstacles and has been used in many important occasions.
Music groups have a special role in in the industry. Generally speaking, they are composed of several members with different characteristics, representing contemporary young people.
In the history of Chinese popular music, several influential music groups have emerged.
Let's take a look at some whose images and songs have indeed become a symbol of the times.