Dunhuang grotto art on display in Chengdu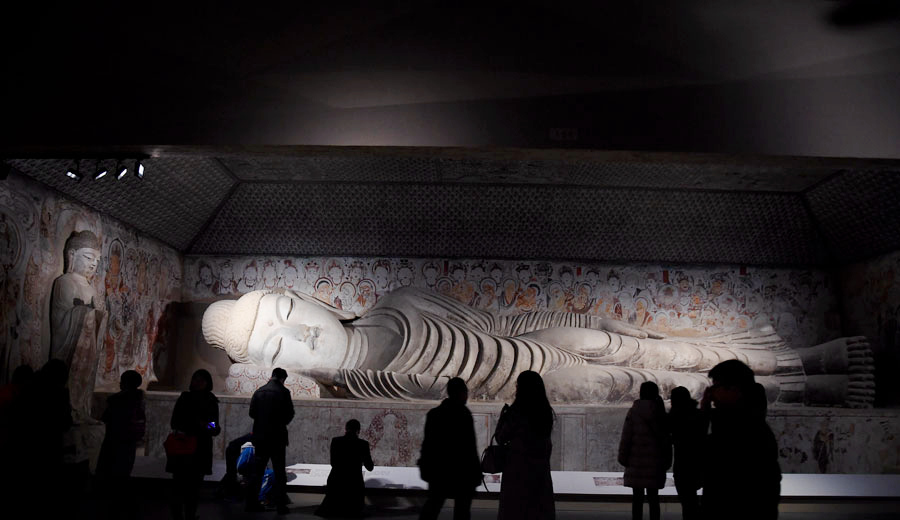 A replica of a huge reclining Buddha is installed at the Chengdu Museum. [Photo/Xinhua]
An exhibition showcasing the renowned Dunhuang grotto art opened free to the public opened in Chengdu, Southwest China's Sichuan province, on Monday.
More than 200 items are on display at the Chengdu Museum, including eight restored grottoes, replicas of colored sculptures, and 70 pieces of murals, as well as 10 historical documents for preserving Buddhist sutra.
The exhibition will run until April 10, 2017.