Latest discovery at Shanghai Longping Temple revealed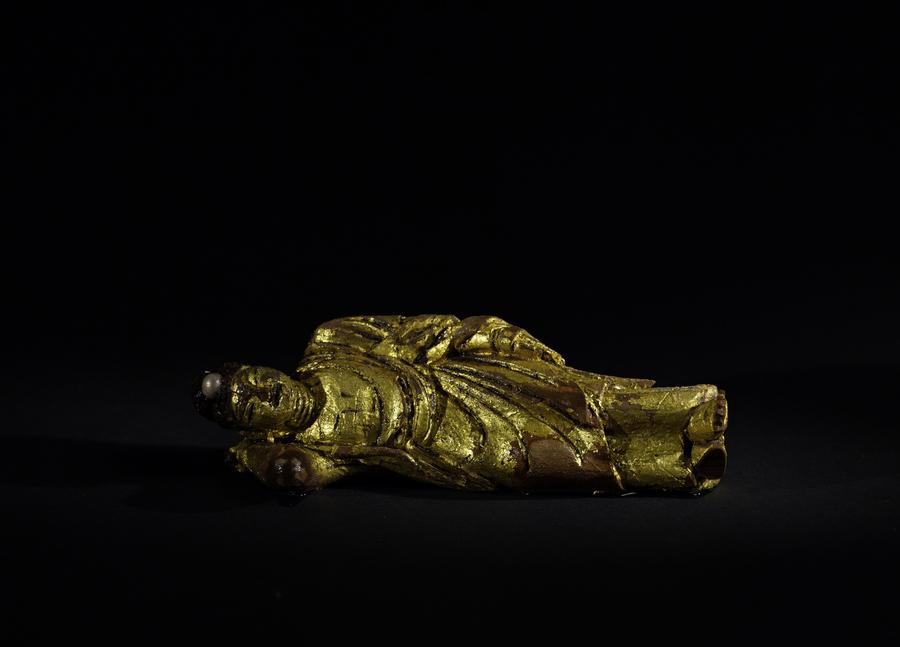 A statue of Gautama Buddha unearthed from the terrestrial palace of Longping temple at the ancient Qinglong township ruins is shown in Shanghai, East China, Dec 7, 2016. [Photo/Xinhua]
The findings coincide with historical records saying the pagoda in the Longping Temple has Buddha sarira.
The Qinglong township ruins are located in today's Baihe township of Qingpu district in Shanghai, and records show it was an important trade port in Tang (618-907) and Song (960-1279) dynasties.
In recent years, more than 6,000 restorable porcelain items and tens of thousands of broken porcelain pieces from nearby provinces were found among the ruins, which offers new evidence that Qinglong township was an important port along the Maritime Silk Road.
The discovery of the Longping temple, pagoda and its terrestrial palace in 2015 and 2016 helped researchers study the layout of the township as well as the history of China's ancient buildings and Buddhism.