Brush with greatness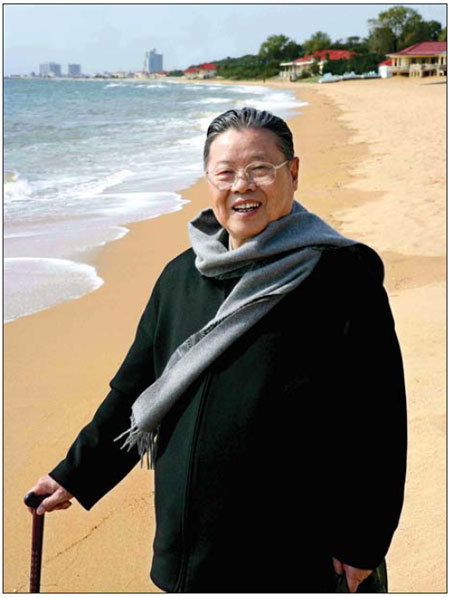 Renowned calligrapher Li Duo
Now 83, renowned calligrapher Li Duo has chronicled life, history and society, Yang Feiyue reports
In the autumn of 2011, famed calligrapher Li Duo held a poetry and calligraphy exhibition at the military museum in Beijing and created quite a sensation in China's art circles.
The exhibition featured more than 140 works of poetry and calligraphy by Li, the fruit of his 70 years in the art business.
It attracted an audience of more than 300,000 and hundreds of leaders and senior officials from the Central Military Commission and the Chinese People's Political Consultative Conference. All spoke highly of his work.
The exhibition also received a letter of congratulations from Liu Yunshan, a member of the Party's top leadership body.
In the letter, Liu said the prosperity and progress of calligraphy depends on both heritage and innovation. Li achieved both and made extraordinary contributions to the art form, he wrote.
Li received a lifetime achievement award at the second Chinese Calligraphy Lanting Pavilion Awards in 2006, the most prestigious honor in Chinese calligraphy. He also won a special award in 2001 for his contributions to calligraphy.
"I have long heard of Li's talent in poetry, but I was still deeply impressed by his exquisite exhibition," said Sun Jiazheng, chairman of the China Federation of Literary and Art Circles.
Related:
Observing filial piety in China
Heritage through lenses: Mount Lushan