Top novelist makes debut in English
English-language editions of two entertaining and insightful novels written by one of China's most accomplished novelists, the late Lao She, will soon be on bookshelves around the country.
Cat Country and Mr Ma and Son, translated respectively by two renowned scholars of Chinese literature, William A. Lyell and William Dolby, are being published by Penguin China.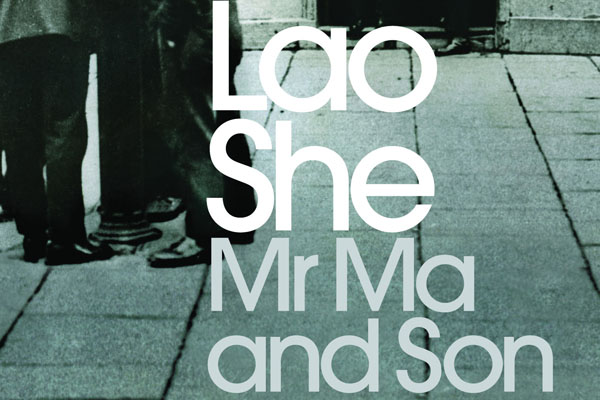 Lao She's two novels published in English.
Cat Country, arguably China's first foray into the realm of science fiction, revolves around a space traveler from China who crash-lands on an alien planet, where he discovers a country inhabited entirely by Cat People.
Soon befriended by a local Cat Man, he's introduced to a life featuring weird aspects such as the national language of Felinese, the narcotic food staple reverie leaves, and the previous three centuries happily known as the "Age of Plunder", which are believed to form a bleak vision of the turbulent 1930s China.
Pulitzer Prize-winning journalist and literary critic Ian Johnson says in the book's introduction, Lao She stretches himself further than ever, producing one of the most remarkable, perplexing and prophetic novels of modern China.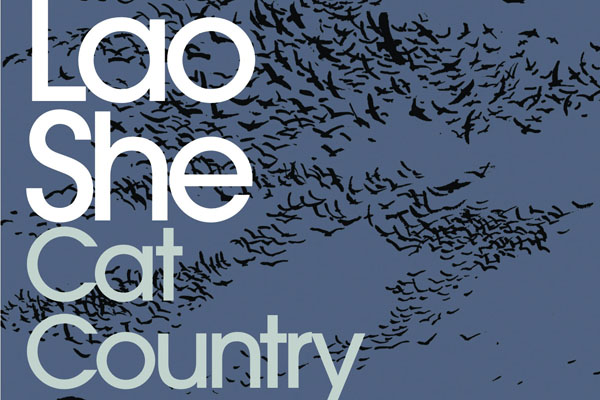 Lao She's two novels published in English.
The sarcastic humor and allegorical writing are believed to be influenced by the late author's early experiences in London. Lao She taught Chinese at the University of London's School of Oriental Studies from 1924 to 1929, a time when the British still viewed China and the Chinese with strong mixture of distrust, contempt, guilt and fear after two opium wars and the Boxer Rebellion (1900).
It was there that he began his career as a writer of patriotic but complex fictions about contemporary China, writes University of London's senior Chinese literature lecturer Julia Lovell in the introduction of Mr Ma and Son, who calls it "the first Chinese novel to confront directly British racism toward China".
Based on Lao She's London experiences, the novel displays the Mas' attempts to deal with the deeply rooted cultural misconceptions by 1920s English society after they move there to run an antiques shop. As they go about building their new lives in London and striving to maintain a sense of cultural self, their own relationships are tested.
"We felt that these two books offer a fascinating insight into how he works and thinks, exploring China's place in the world and China's self-image through evocative and beautiful writing that is as relevant today as it was when it was first written in the 1930s,"says Jo Lusby, managing director of Penguin China.
In this sense, Lusby adds, Lao She stands undisputed as one of the greatest writers of all time in China.
Lao She was born Shu Qingchun in 1899 to a Manchu family in Beijing. After witnessing much of the country's turbulence, he adopted his pen name and became a novelist and dramatist. He is best known for his vivid descriptions of grass-roots lives as reflections of social reality, and for his precise capture of how Beijing people really spoke.
Lao She committed suicide at Beijing's Taiping Lake in 1966 after being tortured during the "cultural revolution"(1966-76). With such masterpieces as Rickshaw Boy and Teahouse, he is now crowned by many as the "artist of the people".
By publishing Lao She's books, Lusby says, Penguin aims to convey a message of diversity.
"There are many perspectives and voices in China, not just one narrative or one period of history. Lao She is one such unique voice,"she says.
Lusby says they plan to continue to publish great works from China's literary history.
The forthcoming will be a translation of Eileen Chang's Eighteen Springs. They have commissioned a new translation of The Journey to the West.