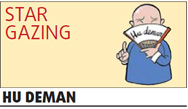 Add adverts to the growing list of fake products or shanzhai ("mountain stronghold") versions of the real thing. Supermodel Lin Chi-ling is suing a Dongguan gynecology clinic that promoted its "2-minute painless abortion" at a cost of 400 yuan ($59), using the Red Cliff actress' image. Adding insult to injury the clinic used a photo that was part of Lin's uterus cancer prevention campaign, for which she is an ambassador.
"I believe lots of showbiz personalities have had similar experiences," said Lin's assistant, called "Gaby" in the Apple Daily newspaper report.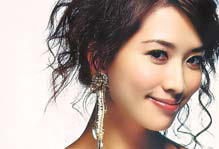 This is not far from the truth. Earlier this month, Beijing Modern Women's Hospital was found to have wrongfully used Fan Bingbing's name to market its plastic surgery and had to cough up 100,000 yuan in damages. We also reported recently on Li Yuchun, the Super Girl winner with a boyish personality, who became an unwitting spokesperson for family planning when a Chongqing township used her image without permission.
Interestingly, perhaps, fake adverts aren't limited to China. Two years ago a British "adult modeling" business claimed that Lin was one of its "Asian beauties", suggesting she was available by mail order.

In Taipei, Jay "King of Mandopop" Chou is in trouble with health inspectors after diners found a cockroach in his restaurant. Bloggers visited the aptly named "Mr. J French-Italian Restaurant" and according to Apple Daily (which followed up on the report) found a broken air extractor and chair, an open electrical switch box, chipped glasses, sand in clams and the above-mentioned insect. Chou's record company, JVR Music, responded he didn't invest in the restaurant, it was owned by friends.
CCTV reporters were at their stalking best earlier this week when Zhang Ziyi was in town to promote her movie Sophie's Revenge. She was spotted, hand-in-hand with her niece, going for dinner near the Beijing International Trade Center. Though it was dark, Zhang was dressed for the beach, as she wore sunglasses and hot pants.

The previous week Zhang metaphorically draped herself in the red flag of China when she said in an ifeng.com interview she would not follow in the footsteps of both Gong Li and Jet Li (not related, obviously), who have become Singaporean citizens.
Not only did Zhang say "holding a Chinese passport is very good, there's no point changing nationality", but she added that she was determined to keep using her Chinese name despite film industry types suggesting she should change it so foreigners wouldn't find it so difficult to recognize. Truly, a model worker.
As for her marriage to Vivi Nevo, speculation is rampant. Last July she said would get married within a year to the billionaire film financier. Time's up. Either way, her financial future looks secure as she has just bought a 200 sq-m luxury apartment in the capital for 10 million yuan, according to the CCTV report.
Compiled by Jules Quartly
(China Daily 07/23/2009 page18)