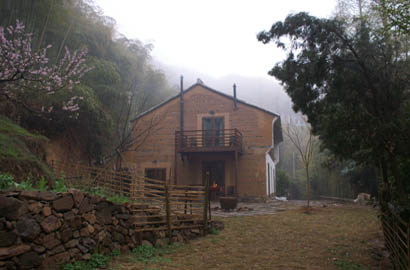 Ask anyone in this town about 'the need to escape' and you'll most likely get the same reaction: 'God, yes!' Problem is, often is the case that said escape means dealing with the same factors that got you to the breaking point in the first place: crowded buses and trains, overpriced food, visa and ticketing hassles, bad accommodations, and traveling stress.
So what were we left with? Parksthat you get yelled at for sitting on the grass? When it gets to the point that you consider walking around the courtyard at O'Malley's'getting some fresh air,' it might be time to rethink your options.
Moganshan is an ideal getaway for people living in Shanghai and Hangzhou. It's roughly 60km away from Hangzhou and 200km from Shanghai -- a three-hour drive. It's far enough from the hustle and bustle, the smoggy city air, and the stress of city life to make it worth the effort to plan out the trip. Moganshan offers natural relaxation in the form of fresh air, and the pristine beauty of the mountains and the bamboo forest. "Naked Reteats" in Moganshan is the newest weekend getaway deal offered in this scenic location, and a great option for people looking to simplify their lives for a few days.
No, "Naked Retreat" is not a hippy commune where you're expected to take it all off and rally in orgies or partake in cultist exercises. The "Naked" refers to the 'no frills,' simplified character of the package: guests rent rustic wooden cabins (or "cottages," if you're from Ontario) with their friends, and spend the weekend eating home cooked meals, hiking and biking around the mountains, enjoying the fresh air, sitting by a roaring fire, and just generally leaving all the concerns of city living behind.