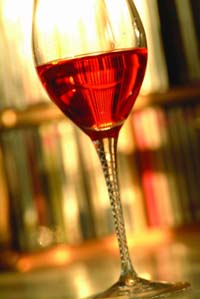 With decor reminiscent of the Roaring Twenties, the new Ritz-Carlton hotel in the Shin Kong Place greets its guests with expert service by its concierge and staff.
The bar is on the second floor and offers a cozier update on the hotel bar with sofas, low lights and sweetened almonds in place of beer nuts. The courteous and attentive wait staff perfectly compliment the well-trained bartenders who look beyond their menu to fulfill any customer request. Specializing in 78 yuan exotic mojitos (we recommend the Ginger Mojito or the Mango Vanilla Mojito) and Macallan whiskeys, there is something to appease every palate.
With delicious bar snacks and desserts available from the award-winning Italian restaurant Barollo, the Ritz-Carlton Bar is a classy oasis in the heart of the CBD that offers a truly personal experience. Bobby Taylor, a talented singer who mixes soul and jazz, will kick off the Ritz-Carlton Bar's music program in April.
Tel: 5908-8888
Address: The Ritz-Carlton, No. 83A Jian Guo Road
Hours: 5pm-2am