Highlights of NPC news conference
The press conference on the fifth session of China's 12th National People's Congress (NPC) was held at the Great Hall of the People in Beijing on Saturday. Fu Ying, spokeswoman for the session, answered questions from media at home and abroad. Here are the highlights of the press conference.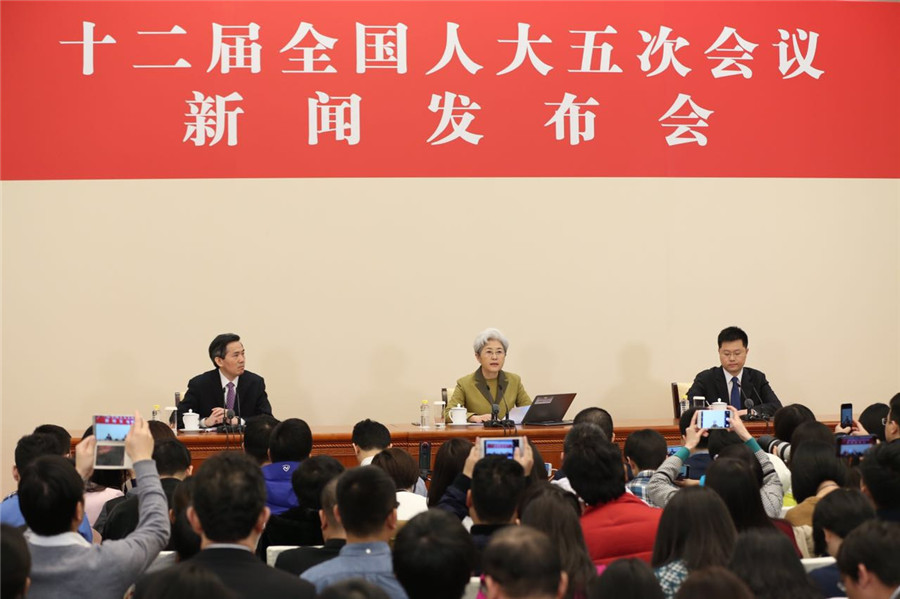 National People's Congress spokeswoman Fu Ying speaking at a news conference in Beijing, March 4, 2017. [Photo by Feng Yongbin/China Daily]
China to raise defense budget by about 7 percent
China will increase its defense budget by about seven percent in fiscal year 2017, and overall military spending will account for about 1.3 percent of GDP.
Fu said these figures were decided by the Chinese government based on economic conditions and national defense requirements.
Fu said there is no need for other countries to take caution against China's defense measures because the nation has never caused any harm to others. The spokeswoman said China's improvement of its defense capabilities is in the interest of regional peace and security.