Charity event online rakes in donations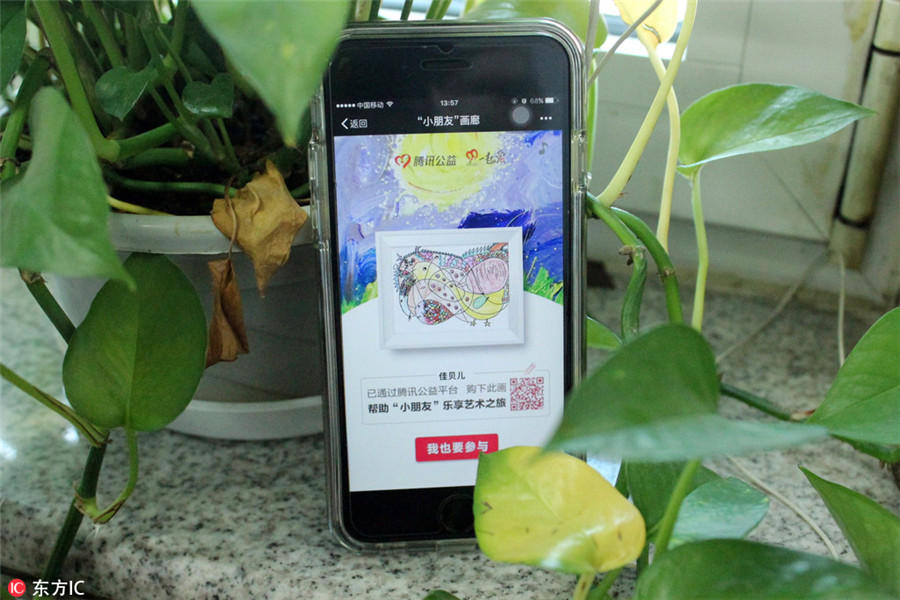 Works painted by autistic people are sold via Tencent's charitable platform, Aug 29, 2017. [Photo/IC]
Works by people with disabilities generate a total of 15 million yuan
A charitable art sale raged on WeChat on Tuesday, collecting 6.6 million yuan ($1 million) in four hours.
Many WeChat users shared their newly bought paintings on their personal pages. Some even changed their phone's wallpaper.
The works were painted by autistic people and sold via Tencent's charitable platform. Money collected will be donated to a project called "Enlighten life with art", which aims to eliminate social prejudice and help people with disabilities such as autism, cerebral palsy and Down syndrome.