New highway along Yellow River opens to traffic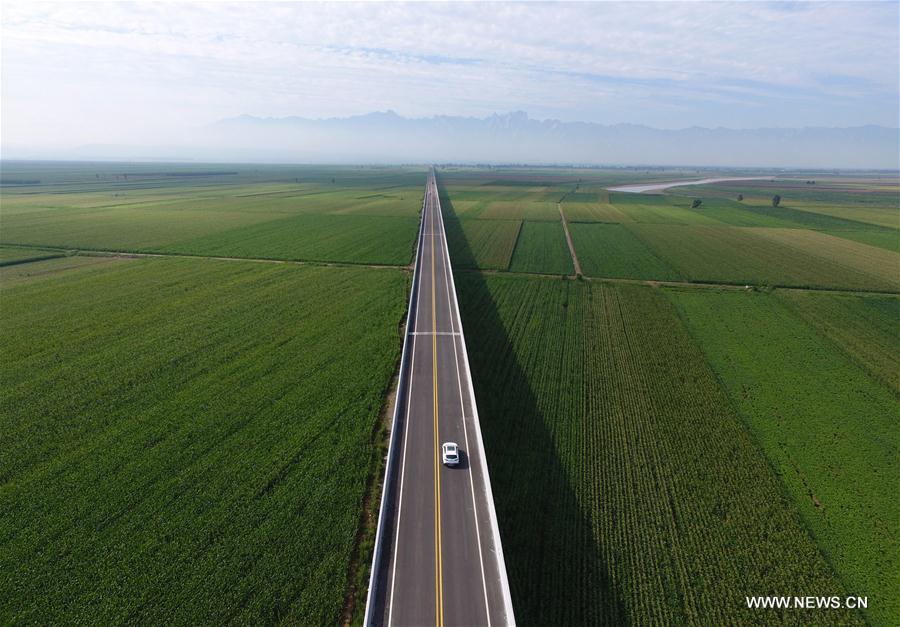 Photo taken on Aug 8, 2017 shows the newly-opened 828.5-kilometer-long highway pointing to the Mountain Huashan in Northwest China's Shaanxi Province. The 828.5-kilometer-long highway, which runs along the Yellow River, opened to traffic on Monday. The highway, which runs through the north and the south of Shaanxi Province, is expected to play a positive role in promoting the province's local tourism and ecological conservation. At cost of 6.9 billion yuan ($1 billion), the highway across 12 districts and counties will benefit more than 2 million people. [Photo/Xinhua]
XI'AN, Aug. 28 (Xinhua) -- A new highway along the Yellow River in Northwest China's Shaanxi Province opened to traffic on Monday.
The north-south highway which starts in the city of Yulin and ends in Weinan travels 828.5 km along the west bank of the Yellow River.
At cost of 6.9 billion yuan ($1 billion), the highway across 12 districts and counties will benefit more than 2 million people.
The highway links several tourist destinations in Shaanxi including the Hukou Waterfall and Mount Huashan, one of China's five sacred mountains.
The highway also links nine expressways, 13 major highways and 80 country roads, said Feng Xining, director of the Shaanxi provincial transport department.